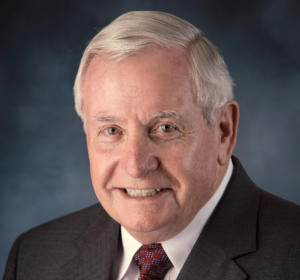 Leary started his 48-year public transit career in 1966 as a Massachusetts Bay Transportation Authority (MBTA) streetcar operator, while pursuing a business degree at Northeastern University. He gradually took on significant new responsibilities, eventually being promoted to the position of Deputy General Manager of Operations at the MBTA with complete responsibility for all operating, maintenance, engineering and support departments. Major improvements were made to key performance indicators, ridership and customer service.
In 1990, Leary became the Executive Director/Chief Executive Officer of the Bi State Development Agency (BSDA). He led the organization's pursuit of transportation and development projects in both the states of Missouri and Illinois. Other testaments to his Leary's leadership, included the recognition of BSDA when it won the APTA Public Transportation Innovation Award in 1994, the Minority and Women Advancement Award in 1996 .and Outstanding Public Transportation System Achievement Award in 1997.
Making a difference didn't end when he left public service. Leary continued to contribute to the industry, as he founded a transportation consulting firm and was a principal in KL Executive Search.