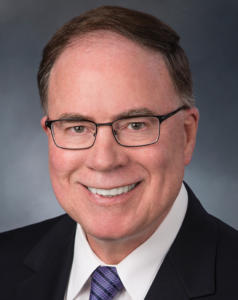 With 45 years of experience, Richard A. White has a unique place in the public transportation industry as one of the very few individuals who has worked in all four sectors of the industry: the federal government (U.S.DOT/FTA), public transportation operating agencies, business member/ industry organizations that serve public transit clients and at the national level, as acting president & CEO of APTA.
His 32 years of public sector experience include more than 16 years in public transit agency executive management, specifically as chief executive officer of the Washington Metropolitan Area Transit Authority (WMATA) and San Francisco Bay Area Rapid Transit District and other senior management roles at New Jersey Transit Corporation and the Metropolitan Transit Authority of Harris County (Houston METRO). At the time of the Sept. 11, 2001 terrorist attacks, he was CEO of the Washington Metropolitan Area Transit Authority, where he ensured the system remained open and moved hundreds of thousands of people throughout the National Capital Region during a time of great fear and anxiety.
Dick's career is a testament to public service, integrity, hard work and passionate belief in advancing the public transportation industry.