Ensure Your College Students Gain Entry Into The Transportation Industry!
CAREERS. RESEARCH. ADVOCACY
Spread the word! Let your students know about APTA Student Membership.
Student Membership is for those interested in transportation, mobility, and sustainability at the community college to graduate school level who step forward to become actively involved in the industry in an empowering way.
Student Eligibility & How To Join
Any individual who is actively enrolled in any degree program with an interest in public transportation, as a full-time or part-time student. This may include engineering, architecture, urban planning, business, communications, public policy and more.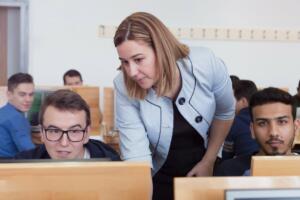 A student that is a college freshman, sophomore, junior, senior or graduate student.
Students may also be enrolled in community college.
Proof of eligibility includes: a college student I.D. that provides issuance date and/or expire date, a letter from the college program director, or a letter from the registrar.
For the duration of their studies, as many times as necessary while they are seeking a degree. Plus, for one year after graduation while your students are seeking employment in the transportation industry.
What Does it Cost?  $25 annually, and the student membership is renewed by credit card each year on July 1st with notice to cancel anytime.
How Can Your Students Activate Membership?
Join using our Online Registration form
Set up an online profile and password to gain access
Complete student membership application
Upload their college eligibility information
Pay online: $25/year – confirmation sent immediately
How Do the Students Remain Active?
Student memberships renew each academic year on a cycle of July 1 through Jun 30 until they complete their degree program.  Plus, they will have one year to gain employment in the transportation industry.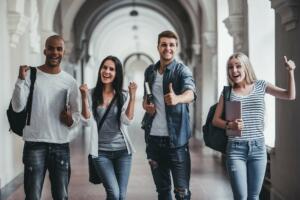 How Can They Find Out More?
Lisa Lockman for information on the Campus Ambassador and Scholarship programs.
Chris Bellerdine for general information and activating your membership
---
Resources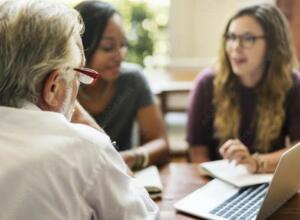 ---
APTA Conference & Events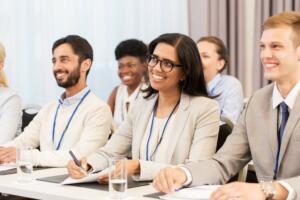 Your students gain free registration at APTA's annual conference. (Value: $2,500)
More than 10,000 + attendees in Orlando, FL on October 8 – 11, 2023
50+ education sessions
Expo Hall Access – top tech and trends
To purchase Full Registration with meals, a discounted rate will be available
Registration opens Summer 2023
---
Questions? Please contact:
Linda Gill Anderson, Membership Director
LAnderson@apta.com
202-496-4837
NOTE: Your university does NOT have to be a APTA member to promote the APTA Student Membership program to your students.