The purpose of the Access Committee is to promote successful implementation of the transportation provisions of the Americans with Disabilities Act of 1990 and other related federal legislation or regulations. The committee reviews and responds to legislative and/or regulatory issues pertaining to access and the implementation of the ADA and other related federal legislation; facilitates information sharing on topics of interest to the membership (e.g., special technical or policy-related issues); communicates to the membership (through the Legislative and/or Executive Committees); makes recommendations to improve the status of providing accessible public transportation; and monitors and reports to members on the status of pending litigation involving the implementation of the ADA which affects the transit industry.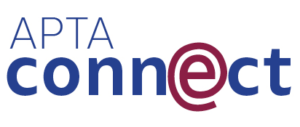 APTA Committees and Subcommittees are now part of APTAconnect, APTA's members-only, secure online community space specifically designed to connect you to your peers, colleagues, and friends.
Our online communities are aligned with APTA's highly valued committees. If you're a member of a committee, you're automatically a member of its corresponding online community.
Committee membership is open to all employees of APTA members in good standing, and participation in one or more committees/subcommittees is encouraged and welcomed.
Except for those committees listed as "by appointment only," you may join a committee or subcommittee by using the Join a Committee page (you must be logged in to access the page).