The Clean Propulsion Committee, formed in 2005, consists of the members of the former Alternative Fuels Committee, the Clean Fuels Coordinating Technology Committee, the Electric Bus Subcommittee, and the Advanced Technology Subcommittee. This committee's focus is on buses with clean propulsion and the required supporting technology. The committee gathers and disseminates timely and credible information and data related to all forms of clean propulsion; and seeks to ensure the viability of clean propulsion methodologies for transit.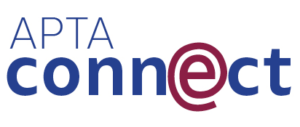 APTA Committees and Subcommittees are now part of APTAconnect, APTA's members-only, secure online community space specifically designed to connect you to your peers, colleagues, and friends.
Our online communities are aligned with APTA's highly valued committees. If you're a member of a committee, you're automatically a member of its corresponding online community.
Committee membership is open to all employees of APTA members in good standing, and participation in one or more committees/subcommittees is encouraged and welcomed.
Except for those committees listed as "by appointment only," you may join a committee or subcommittee by using the Join a Committee page (you must be logged in to access the page).