The Diversity and Inclusion Council promotes and values diversity as a strength of the industry and the Association. The Council serves to encourage, promote and celebrate diversity throughout all levels of the Association during the normal course of the Association's business and programs.
The role of the Diversity and Inclusion Council is to:
Serve as an advocate and support for advancing diversity and inclusion practices throughout the Association and industry;
Establish APTA's goals and objectives for promoting a culture of diversity and inclusion throughout the Association, its strategic plan, policies, business practices, and activities;
Establish and maintain a multi-year Work Program, including timeline, budget, measures of success for activities towards meeting the goals and objectives established by the Council's Strategic Plan;
Annually monitor and report out on the implementation of and progress in completing the Work Program;
Evaluate the outcomes of efforts towards achieving the goals and objectives of the Council, and provide recommendations to the Executive Committee on diversity and inclusion concerns or issues raised within APTA or in the transit industry;
Adjust the Diversity and Inclusion Strategic Plan and Work Program based on the evaluation of outcomes and concerns raised;
Provide an annual status report on the Diversity and Inclusion Strategic Plan and work program to the APTA Board of Directors at its Annual Meeting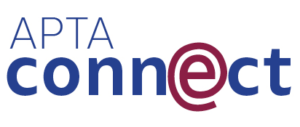 APTA Committees and Subcommittees are now part of APTAconnect, APTA's members-only, secure online community space specifically designed to connect you to your peers, colleagues, and friends.
Our online communities are aligned with APTA's highly valued committees. If you're a member of a committee, you're automatically a member of its corresponding online community.
Committee membership is open to all employees of APTA members in good standing, and participation in one or more committees/subcommittees is encouraged and welcomed.
Except for those committees listed as "by appointment only," you may join a committee or subcommittee by using the Join a Committee page (you must be logged in to access the page).