The Information Technology Subcommittee serves as the focal point for the development and implementation of technology to enhance the effectiveness of transportation planning and operations, and to contribute to the changing public transportation industry and automation by providing information relative to successful practices, infrastructure support, and corporate cultures. The committee's goal is to enhance productivity and efficiency in the transportation industry by promoting the coordination, development, and use of information technology, and as such, views technology as a key ingredient to the industry's overall delivery infrastructure and must be seen in terms of its impact on the key business issues confronting transportation: cost containment and productivity; quality of service; system safety and passenger security; performance measurement; and management effectiveness. The committee sponsors TransITech, the industry's computer exposition, and develops the "Software in Transit Resources Guide."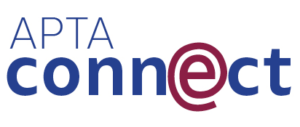 APTA Committees and Subcommittees are now part of APTAconnect, APTA's members-only, secure online community space specifically designed to connect you to your peers, colleagues, and friends.
Our online communities are aligned with APTA's highly valued committees. If you're a member of a committee, you're automatically a member of its corresponding online community.
Committee membership is open to all employees of APTA members in good standing, and participation in one or more committees/subcommittees is encouraged and welcomed.
Except for those committees listed as "by appointment only," you may join a committee or subcommittee by using the Join a Committee page (you must be logged in to access the page).