The Innovative Funding, Finance and P3 Committee brings together persons from public sector agencies and private sector practitioners to discuss the applications of P3s in the United States and around the world. APTA members interested in learning more about P3s, and probing the various advantages and cautions in using P3s in project finance and/or project delivery, are urged to get involved in this new, cross-cutting committee.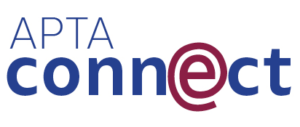 APTA Committees and Subcommittees are now part of APTAconnect, APTA's members-only, secure online community space specifically designed to connect you to your peers, colleagues, and friends.
Our online communities are aligned with APTA's highly valued committees. If you're a member of a committee, you're automatically a member of its corresponding online community.
Committee membership is open to all employees of APTA members in good standing, and participation in one or more committees/subcommittees is encouraged and welcomed.
Except for those committees listed as "by appointment only," you may join a committee or subcommittee by using the Join a Committee page (you must be logged in to access the page).