The Legal Affairs Committee  is comprised of the attorneys who provide legal advice to APTA members and representation in the courts before administrative agencies and elsewhere. The committee meets regularly to discuss litigation, regulatory, and other legal issues affecting transit. This committee also deals with all aspects of the labor protective requirements of 49 USC Sec. 5333 (Section 13(c) of the Federal Transit Act). These include negotiation of Section 13(c) arrangements, administrative matters, and litigation. On an annual basis, the committee holds a two-day meeting where the latest developments affecting transit are reviewed.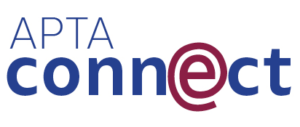 APTA Committees and Subcommittees are now part of APTAconnect, APTA's members-only, secure online community space specifically designed to connect you to your peers, colleagues, and friends.
Our online communities are aligned with APTA's highly valued committees. If you're a member of a committee, you're automatically a member of its corresponding online community.
Committee membership is open to all employees of APTA members in good standing, and participation in one or more committees/subcommittees is encouraged and welcomed.
Except for those committees listed as "by appointment only," you may join a committee or subcommittee by using the Join a Committee page (you must be logged in to access the page).