The Legislative Committee is responsible for developing consensus recommendations about federal legislative activity including transit authorization legislation, annual appropriation legislation, Administration initiatives, and regulatory matters.
The committee formulates policy recommendations both in response to federal initiatives and to propose guidance for federal actions.
Legislative policies are developed from its subcommittees and the full committee before being recommended to the APTA Executive Committee and Board of Directors.
Subcommittees
Business Member Legislative Subcommittee
Commuter Rail & Intercity Legislative Subcommittee
Federal Procedures & Regulations Legislative Subcommittee
Funding, Finance & Tax Policy Legislative Subcommittee
Intergovernmental Issues Legislative Subcommittee
Small Operations Legislative Subcommittee
Transit Board Members Legislative Subcommittee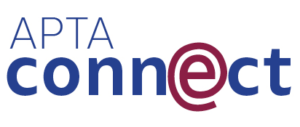 APTA Committees and Subcommittees are now part of APTAconnect, APTA's members-only, secure online community space specifically designed to connect you to your peers, colleagues, and friends.
Our online communities are aligned with APTA's highly valued committees. If you're a member of a committee, you're automatically a member of its corresponding online community.
Committee membership is open to all employees of APTA members in good standing, and participation in one or more committees/subcommittees is encouraged and welcomed.
Except for those committees listed as "by appointment only," you may join a committee or subcommittee by using the Join a Committee page (you must be logged in to access the page).