The Meeting Site Selection Committee objectively selects and/or approves the best locations for APTA's regularly scheduled meetings to meet the association's goals to conduct major meetings in opportune locations that will maximize attendance by attracting attendees to the city; assure that the meeting will result in an outstanding success, meeting the attendees' expectations; contribute revenue/profit to the association; provide appropriate and acceptable meeting environment and opportunities; assure geographic rotation; and assure ability of the host city to fund special activities.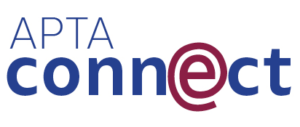 APTA Committees and Subcommittees are now part of APTAconnect, APTA's members-only, secure online community space specifically designed to connect you to your peers, colleagues, and friends.
Our online communities are aligned with APTA's highly valued committees. If you're a member of a committee, you're automatically a member of its corresponding online community.
Committee membership is open to all employees of APTA members in good standing, and participation in one or more committees/subcommittees is encouraged and welcomed.
Except for those committees listed as "by appointment only," you may join a committee or subcommittee by using the Join a Committee page (you must be logged in to access the page).