The APTA Planning, Policy and Program Development Committee's mission is
To advance the practice and quality of public transit planning at the system and corridor level;
To improve the decision making in the planning and operations of transit systems; and
To facilitate and expand transit's link to sustainable development.
Through the subcommittees, members develop and respond to federal and local policy initiatives affecting the transportation planning process. Members also assist in the development of planning sessions at APTA conferences. At present, the committee structure includes seven subcommittees:
Major Capital Investment Planning
Land Use & Economic Development
Metropolitan Planning
Environmental
Environmental Justice/Title VI
Multimodal Operations Planning
Transit Performance Management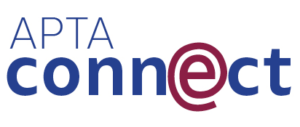 APTA Committees and Subcommittees are now part of APTAconnect, APTA's members-only, secure online community space specifically designed to connect you to your peers, colleagues, and friends.
Our online communities are aligned with APTA's highly valued committees. If you're a member of a committee, you're automatically a member of its corresponding online community.
Committee membership is open to all employees of APTA members in good standing, and participation in one or more committees/subcommittees is encouraged and welcomed.
Except for those committees listed as "by appointment only," you may join a committee or subcommittee by using the Join a Committee page (you must be logged in to access the page).