The Public Transportation CEO Coordinating Council is one element of a transit agency support structure established to achieve a consistent communications channel for disseminating information, guidance and recommendations to transit industry leaders and to ensure that APTA's on legislative, regulatory, policy and/or guidance impacting the transit industry or the Association fully reflect the views of the agencies providing transit service to the American public.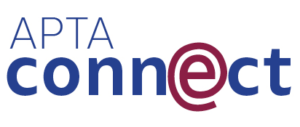 APTA Committees and Subcommittees are now part of APTAconnect, APTA's members-only, secure online community space specifically designed to connect you to your peers, colleagues, and friends.
Our online communities are aligned with APTA's highly valued committees. If you're a member of a committee, you're automatically a member of its corresponding online community.
Committee membership is open to all employees of APTA members in good standing, and participation in one or more committees/subcommittees is encouraged and welcomed.
Except for those committees listed as "by appointment only," you may join a committee or subcommittee by submitting the Committee Interest Form. Upon receipt of your request, you will be added to the committee/subcommittee and contacted by the staff advisor.