The Operations Control Center Technical Forum provides a forum for the study and discussion of technical and operational issues inherent in Operations Control Centers and to advance the growth and of new and/or expansion of OCC's (Rail/Multi-Modal). Including functional aspects to meet and adapt to advances in technology; in compliance with APTA Operations Control Center Standard APTA-RT-OPS-005-03 Rev-3.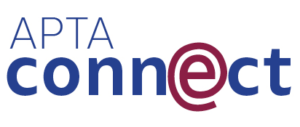 APTA Committees and Subcommittees are now part of APTAconnect, APTA's members-only, secure online community space specifically designed to connect you to your peers, colleagues, and friends.
Our online communities are aligned with APTA's highly valued committees. If you're a member of a committee, you're automatically a member of its corresponding online community.
Committee membership is open to all employees of APTA members in good standing, and participation in one or more committees/subcommittees is encouraged and welcomed.
Except for those committees listed as "by appointment only," you may join a committee or subcommittee by using the Join a Committee page (you must be logged in to access the page).