The Power, Signals and Communications Technical Forum addresses issues in three critical areas such as a) traction power, b) train control, and c) signals & communications. Each area has a subcommittee and they focus on industry issues,draft and maintain industry standards and recommended practices and provide an open means of information exchange. The technical forum and subcommittee mee tat the annual APTA rail conference and by electronic means throughout the year.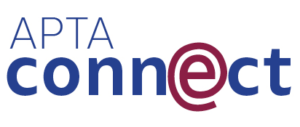 APTA Committees and Subcommittees are now part of APTAconnect, APTA's members-only, secure online community space specifically designed to connect you to your peers, colleagues, and friends.
Our online communities are aligned with APTA's highly valued committees. If you're a member of a committee, you're automatically a member of its corresponding online community.
Committee membership is open to all employees of APTA members in good standing, and participation in one or more committees/subcommittees is encouraged and welcomed.
Except for those committees listed as "by appointment only," you may join a committee or subcommittee by using the Join a Committee page (you must be logged in to access the page).