The Small Operations Committee is comprised of transit officials of systems operating less than 100 buses. The committee provides a forum for discussion, information dissemination, and other activities of mutual interest to small operators. The committee sets the direction for APTA activities that benefit small operators. The committee also evaluates legislation and federal regulations affecting small operators. The Small Operations Steering Committee, the governing body of the committee, has 26 elected members. Twenty-four of the 26 members represent APTA Regions I through VI and two at-large members of the committee are elected to represent rural and specialized transportation providers.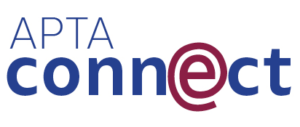 APTA Committees and Subcommittees are now part of APTAconnect, APTA's members-only, secure online community space specifically designed to connect you to your peers, colleagues, and friends.
Our online communities are aligned with APTA's highly valued committees. If you're a member of a committee, you're automatically a member of its corresponding online community.
Committee membership is open to all employees of APTA members in good standing, and participation in one or more committees/subcommittees is encouraged and welcomed.
Except for those committees listed as "by appointment only," you may join a committee or subcommittee by using the Join a Committee page (you must be logged in to access the page).