The purpose of the Transit Board Members Committee is to assist members of the governing boards in carrying out their obligations as policy makers for public transit systems, in an efficient and effective manner. The committee provides a forum through which the members of all boards can express their views on the policy and direction of APTA. The committee is a forum for professional development.
You can download the 2018 APTA Transit Board Member Handbook.
New book, co-authored by APTA Chair David Stackrow, explores governing function in public transit. The book provides guidance on developing the governing capacity of boards and building board-chief executive officer partnerships that can stand the test of time.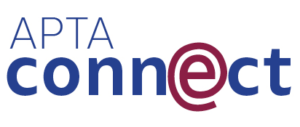 APTA Committees and Subcommittees are now part of APTAconnect, APTA's members-only, secure online community space specifically designed to connect you to your peers, colleagues, and friends.
Our online communities are aligned with APTA's highly valued committees. If you're a member of a committee, you're automatically a member of its corresponding online community.
Committee membership is open to all employees of APTA members in good standing, and participation in one or more committees/subcommittees is encouraged and welcomed.
Except for those committees listed as "by appointment only," you may join a committee or subcommittee by submitting the Committee Interest Form. Upon receipt of your request, you will be added to the committee/subcommittee and contacted by the staff advisor.