The Workforce Development Committee and its subcommittees provide a forum that promotes leadership, innovation, collaboration, and information sharing among public transportation professionals at all levels. Committee members identify specialized programs and services in the areas of talent acquisition and development, labor and employee relations, and education and career awareness to build the support that is needed to make the transit industry successful.
The committee also sponsors various eLearning programs, resources, and web-based activities for APTA members and in partnership with industry organizations outside of APTA. The committee structure includes two subcommittees; Labor and Employee Relations and Education and Career Awareness.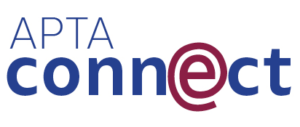 APTA Committees and Subcommittees are now part of APTAconnect, APTA's members-only, secure online community space specifically designed to connect you to your peers, colleagues, and friends.
Our online communities are aligned with APTA's highly valued committees. If you're a member of a committee, you're automatically a member of its corresponding online community.
Committee membership is open to all employees of APTA members in good standing, and participation in one or more committees/subcommittees is encouraged and welcomed.
Except for those committees listed as "by appointment only," you may join a committee or subcommittee by using the Join a Committee page (you must be logged in to access the page).