APTA's 4th Biennial Youth Summit, June 28 – July 2, 2015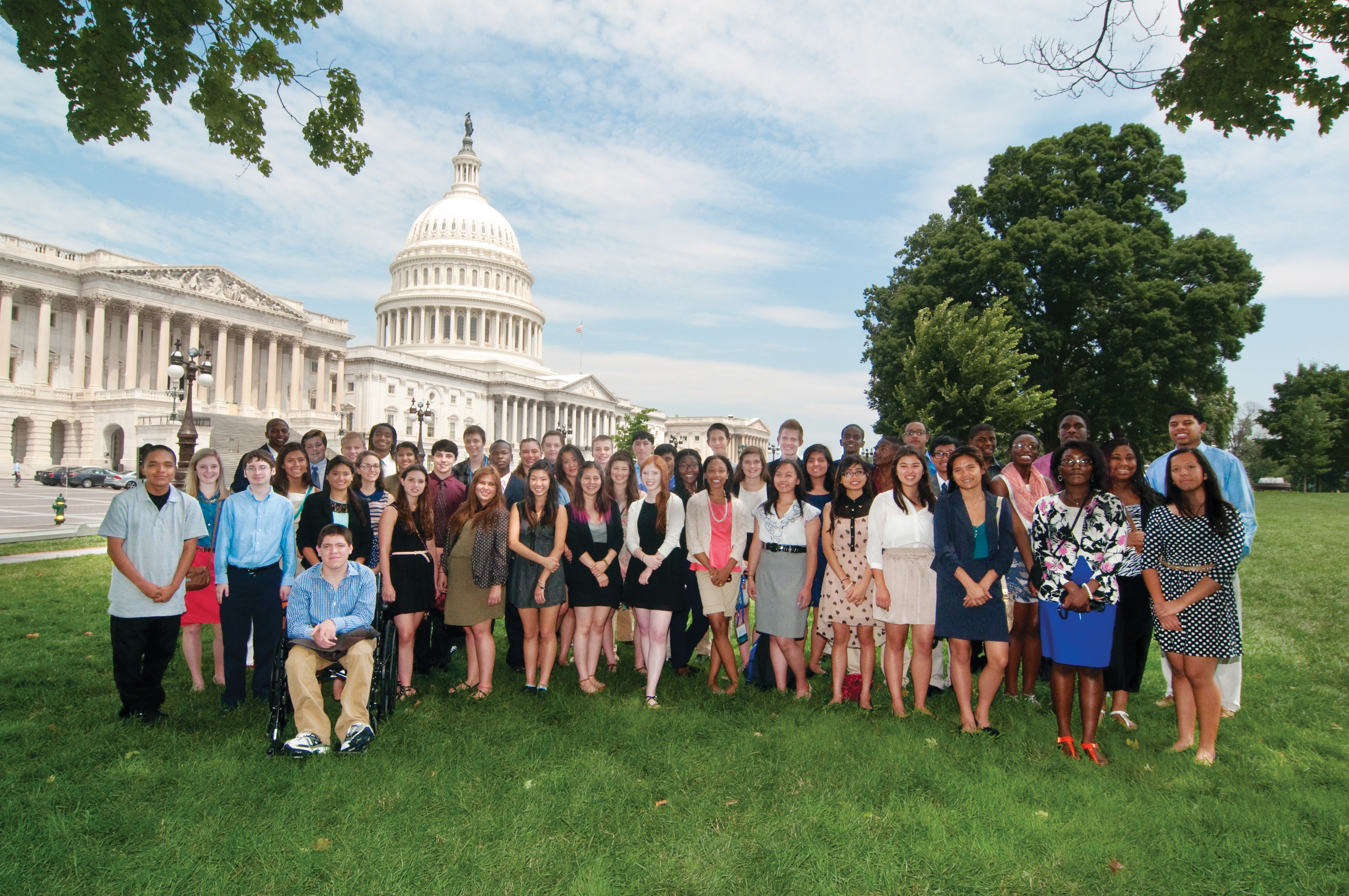 A YOUTH SUMMIT TO ADVANCE EDUCATION & PROMOTE CAREERS IN PUBLIC TRANSPORTATION
Public transportation plays a significant role in finding solutions to the numerous challenges facing America today.  Whether it's more jobs, a cleaner environment, energy independence or a better quality of life; Where Public Transportation Goes, Communities Grow!
We are seeking a diverse group of 50 students from across the nation to participate in the 2015 APTA Youth Summit to Advance Public Transportation being held in Washington, DC, June 28th through July 2nd, 2015. Students will explore the educational and  environmental benefits of public transportation; how communities as a whole can prosper with increased services; the role local and federal policies play in public transit usage; and educational and career opportunities in the public transportation industry.
If you will be a high school junior or senior in the Fall of 2015, please submit an application today and join your peers from across the nation as they come together in Washington, D.C.
THE APPLICATION PROCESS IS NOW CLOSED FOR 2015.
SHARE THE YOUTH SUMMIT FLYER WITH STUDENTS AND EDUCATORS ALIKE, SPREAD THE WORD!
Click here for the 2015 Youth Summit Flyer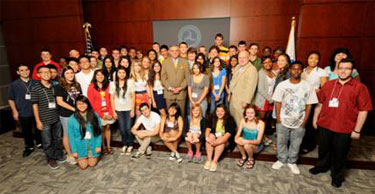 For Students:
With this all expenses paid opportunity, you will:
Experience five days in the Nation's Capital
Meet lawmakers and congressional leaders
Participate in hands-on local transit tours
Discover the wide range of exciting career paths within the transit industry
Learn how public transportation is helping shape a brighter future
Interact with other students from across the country who have an interest in how public transportation can make an impact on their communities
Reside in university campus housing
WHAT'S NEW IN 2015?
Career track sessions: These customized sessions will be targeted to students' interest in the areas of science, technology, engineering, and mathematics (STEM). In addition, we plan to provide opportunities for those interested in business administration, planning, marketing & communication, operations and maintenance.
For Members:
Help students to learn about the public transit industry:
Building the next generation is a key priority for APTA members, open the door for 50 young people to discover careers and the benefits of the public transportation and make a positive impact in their communities and the public transportation industry today, see how you can get involved below:
Sponsor
Skill building workshops
Innovative and Career Building Presentations
Promotional Items
Meal Functions
Other Events & Activities
Volunteer
Assist in planning curricula
Coordinate session development
Present at sessions
Chaperone events
Serve as a student mentor
For more information on how you can get involved in APTA's Biennial Youth Summit, please contact: Educational Services Coordinator, Mariah Stanley at 202-496-4818 or mstanley@apta.com