APTA has developed the following sources of information: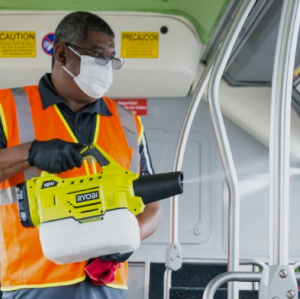 "Cleaning and Disinfecting Guidance During a Contagious Virus Pandemic" (June 23, 2020)
The APTA Cleaning and Disinfecting Guidance, which draws from proven best practices, CDC guidelines, and public health experts, is designed to aid all transit agencies regardless of size or mode in developing maintenance, cleaning, and disinfecting programs for their vehicles and facilities.
Many of the ideas discussed in the document are currently being implemented in the public transportation industry and related sectors that are working to mitigate the transmission of the coronavirus.
This paper was developed by APTA's Technical Advisory Group of industry representatives and LTK Engineering, and reviewed and approved by the APTA Mobility Recovery & Restoration Task Force.
---