Event Details
This webinar session was held on Wednesday, September 16, 2015.
Session Overview
This webinar, co-hosted by the TRB Standing Committee on Education and Training and the APTA Human Resources Committee, featured national experts from academia and the industry. This webinar brought to light academic and industry accomplishments in advancing the uses of innovative technologies in the classroom – for the benefits of young learners, students, and adult learners. It also talked about the rewards and outcomes of innovative partnerships with higher education, industry, and local communities. 
​M​oderator: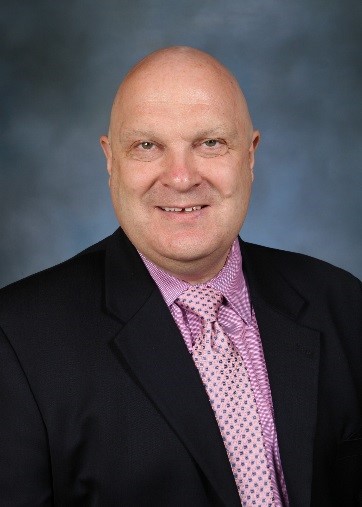 PaulLarrousse, Director, National Transit Institute; Vice Chair, Higher EducationSubcommittee, Rutgers University, New Jersey
Prior to becomingdirector of the National Transit Institute in July 2000, Mr. Larrousse servedas the general manager of the Madison Metro System in Wisconsin beginning inJanuary 1989. He joined Madison Metro in March 1987, initially serving as theassistant general manager. Before Madison Metro, Mr. Larrousse served as theinitial general manager and led the start-up of the Waukesha Metro TransitSystem in Waukesha, Wisconsin. He assumed this position in June 1981. He hasalso held management positions for the Wayne County Michigan ParatransitSystem, the York Pennsylvania Transit System and served as the transit plannerfor Middlesex County, NJ
Facilitator: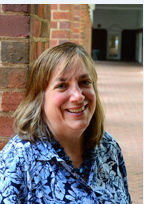 ​
Dr.A. Emily Parkany, P.E., Managing Director, Mid-Atlantic TransportationSustainability, University Transportation Center, University of Virginia,Charlottesville, VA
Dr. Parkany not onlymanages but also helps to coordinate research within the Center forTransportation Studies. Her experience includes intelligent transportationsystems. Her previous positions include research analyst with the Center forAutomotive Research, management consultant for Booz Allen Hamilton, andnon-profit government contractor with Noblis. She was also assistant professorof civil and environmental engineering at both Villanova University andUniversity of Massachusetts. Her Ph.D. is in Transportation Science from theUniversity of California at Irvine. She holds a Master's degree in civilengineering from UCI and a Master of Science in Transportation from the MassachusettsInstitute of Technology. Her undergraduate degree in Civil Engineering is fromColumbia University. She is a licensed professional engineer in Pennsylvaniaand holds the Professional Traffic Operations Engineer certificate.
Presenters: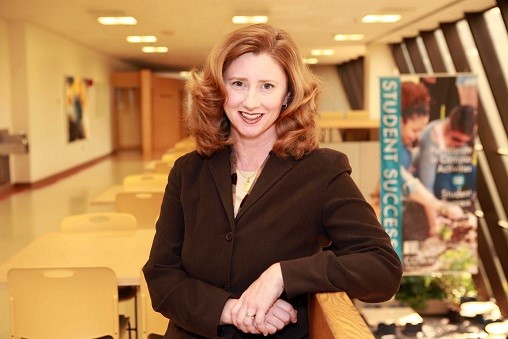 Dr. Rebecca Townsend,Professor and Chair, Communications & Humanities Department, ManchesterCommunity College, Community Colleges,Community Students, Community Engagement: A Public-Engagement Strategy thatWorks
Dr. Townsend is widely published in her field.Her scholarship on public policy and communication has appeared in nationaljournals, and she has presented at and co-chaired conferences around thecountry. She is a member of several scholarly associations including theEastern Communication Association and the National Communication Association.Among her many honors, she was named a White House Champion of Change forTransportation Innovation in 2012. At MCC, she has developed andestablished new courses as well as created a new associate in art degree ininterpersonal and organizational communication. She serves as the facultycoordinator for the college's Institute for Community Engagement and Outreach.She has helped affiliate MCC with the National Issues Forum network, the onlycollege or university in Connecticut to do so.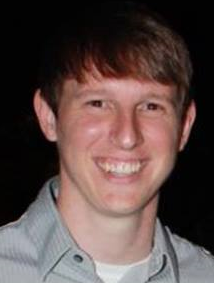 Garrett Wheat,
TeachingAssociate, LADOTD Leadership Development Institute, An Immersive Virtual Learning Environment for Teaching Work Zone Safety


Mr. Wheat evaluates training needs, designs, develops,and teaches training materials for LA DOTD Leadership Development Program forstudents. He serves as a specialized expert on a project basis for individualtechnical area, and partners with other state agencies or institutions todevelop job-related training materials. He prepares detailed lectures andvisual aids for use in a classroom environment to help teach target populationson materials developed using various methods of presentation. He conducts train-the-trainerpresentations during implementation conferences.


Chen-FuLiao, Center for Transportation Studies Research Scholar, Senior SystemsEngineer, Department of Civil Environmental and Geo Engineering, University ofMinnesota, Gridlock Buster- Using Gamesto Educate
Mr.Liao works in the Minnesota Traffic Observatory (MTO) in the Civil,Environmental and Geo-Engineering (CEGE) department on several transportationstudies using advanced sensing and communication technologies for IntelligentTransportation Systems (ITS) applications. His research interests includeconnected vehicle technology, assistive technologies to support navigation forthe visually impaired, Weight-In-Motion data quality analysis, surface freightperformance measures, incident decision support systems, transportationaccessibility, transit performance analysis and modeling, and adaptive signalpriority strategies. He has also developed ITS interdisciplinary initiativesfor undergraduate and graduate courses, as well as several web-basededucational modules for transportation-related CEGE courses.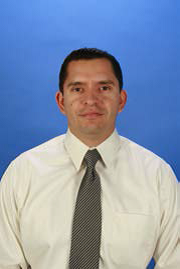 Jess Guerra, Associate Professor, Department Chair,Advanced, Transportation & Manufacturing, Los Angeles Technical TradeCollege, Los Angeles, CA, An InnovativePartnership Model Which Works to Address a Workforce Challenge Facing TransitAgencies Today!

Mr.Guerra spent his first six years in the transportation industry working withlarge truck fleets, where he honed his technical training and experience inrunning a maintenance shop.  With six years of experience working for theLos Angeles County Metropolitan Transportation Authority, he expanded hisexpertise in alternative fuels and transit bus shop supervision. Mr. Guerracurrently serves as Chairman of the Board of Directors of the SouthernCalifornia Regional Transit Training Consortium (SCRTTC), and also as the ViceChairman for California Council of Diesel Education and Technology, a councilformed by the California Air Recourses Board, which provides training on emissionregulations enforcement for Diesel vehicles.


MarionJane Colston, Director, Strategic and Organizational Planning, Los AngelesCounty Metropolitan Transportation Authority, An Innovative Partnership Model Which Works to Address a WorkforceChallenge Facing Transit Agencies Today!
Ms. Colston has held various organizational development andtraining positions with both public and private sectors. She served as ChiefOfficer of Subway-Elevated for the Southeastern Pennsylvania TransportationAuthority (SEPTA), Contract Liaison for the Delaware County Office of Servicesfor the Aging, and several management positions at Metro. Ms. Colston sits ontwo Transportation Research Board Standing Committees, as well as on aTransportation Research Board Panel. She served as the 2nd Vice-President forthe San Fernando Valley Leadership Institute and currently is the President ofthe Southern California Regional Chapter of the Conference of MinorityTransportation Officials (COMTO). In August 2014, Marion was named to the Boardof Directors for the Southern California Regional Transit Training Consortium.Ms. Colston has a Master's of Education from Antioch University, and a Bachelorof Science Degree from Cheyney State University.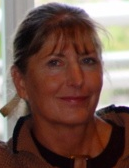 CherieSprague, GPHR, SPHR, Senior HR Executive, Denver Regional TransportationDistrict, Denver RTD Partnerships withCommunity Colleges 
Ms. Sprague
 holdsan MBA in finance from the University of Colorado and a bachelor's degree inpsychology from the University of West Florida. She has more than twentyyears of organizational development and human resource expertise and has beenvice president of human resources and organizational development in a varietyof culturally diverse organizations.

Ms. Sprague

 teaches courses inthe area of human resources with RegisUniversity.

Her professional affiliations include the Society for Human Resource Management (SHRM),serving as Colorado's first state director; the Colorado Human Resource Association (past president andColorado Human Resource Professional of the Year); Corporate Coach University, and WorldAtWork. She presentlyserves on the National EmploymentCommittee for SHRM. She served on the board of directors of Comprecare, Inc. (now FHP) andthe Human Resource Certification Board. Currently Ms. Sprague is a member of the Junior League of Colorado Springs, the Colorado Springs Chamber of Commerce,and has served as a member of the Chamber'sBusiness Initiatives Group.
Target Audience

Those who have an interest in innovative teaching and collaborative partnerships.
Questions
For more information on the webinar, please contact:
Pamela L. Boswell
Vice President, Workforce Development and Educational Services
pboswell@apta.com
(202)496-4803
Joseph W. Niegoski
Director, Educational Services
jniegoski@apta.com
(202)496-4870
​
​​