Event Details
This webinar session was held on Wednesday, March 19, 2014.
Session Overview
This webinar examined how to organize a working program as well as some best practices with testimonials from experienced industry professionals. Additionally, the webinar featured success stories about mentorship programs conducted by the academic community in partnership with the public and private sector and an internal mentor program developed by a public transit agency.
Moderator & Presenter
Dr. Jill Houg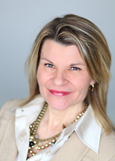 h, Chair, Higher Education   Subcommittee ; Program Director of Small Urban & Rural Transit Center, North Dakota State University
Dr. Hough earned her Ph.D. degree in the transportation technology and policy program at the University of    California – Davis. She also has earned B.S. and M.S. degrees in agricultural economics at North Dakota State University. Dr. Hough is the director of UGPTI's Small Urban & Rural Transit Center (SURTC), which focuses on research, education, and training for the public transportation industry. She has more than 20 years of transportation research experience and has published more than 45 reports and journal articles in the areas of public transportation, low-volume roads, logistics, and economic development.
Presenter: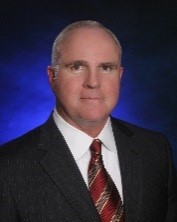 Mr. Patrick "Paddy" Gough: Executive Director of Human Resources & Organizational Development; Orange County Transportation Authority, Orange, Ca
Mr. Gough is the Executive Director of the Human Resources and Organizational Development Division at Orange County Transportation Authority since 2008. He is responsible for the following departments:  Human Resources; Health, Safety, and Environmental Compliance; Risk Management; Labor and Employment Relations; Training and Development; and Management Services.  He served as the acting CEO during June/July 2009. Mr. Gough also has a very impressive military history. He retired from the United States Marine Corps as a Colonel following a 30 year career in which he commanded a squadron of 350 personnel as well as the Marine Aircraft Group of 4000 personnel.
Industry Discussants:
APTA is pleased to welcome our industry leaders who provide much insight, experience, and personal commentary to this webinar.
Mr. Rober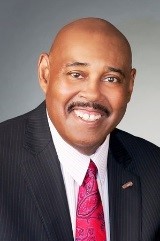 t Prince: Vice President and Industry Liaison; AECOM, Boston Ma
Mr. Prince is the Vice President and Industry Liaison, AECOM, he served as industry executive mentor for the NDSU mentor program. Mr. Prince is involved with national transit issues and focuses on state of good repair/capital needs assessments, security analyses, BRT development, and new-system operations start-up. His excellent communication skills combined with his ability to prioritize the Authority's goals assured the operational reliability of the system and the preservation of the MBTA's revenue stream.
 Ms. Linda Bohlinger: Principal, Strategic Consultant Parsons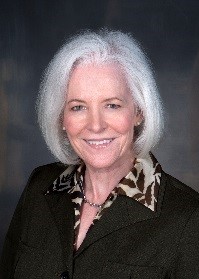 Brinckerhoff
Ms. Bohlinger is a nationally recognized transportation funding expert and industry leader with more than 35 years of transportation industry experience in both the public and private sector. Ms. Bohlinger's previous public-sector experience includes executive director of South Florida's Tri-County Commuter Rail Authority (Tri-Rail), CEO and deputy CEO for the Los Angeles County Metropolitan Transportation Authority, deputy director for Transit Development with the California Transportation Commission.
Ms. Madeleine Colliere: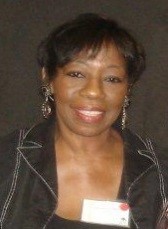 Madeleine has been employed at OCTA for 5 years and has been the Program Administrator for the OCTA Mentor Program for 3 years.  She implemented new elements, such as the Myers-Briggs Type Indicator (MBTI) instrument for communication skills, a goal writing workshop, and the first- ever Mentor Mixer offsite with panelists from other agencies with mentor programs.  She is also responsible for managing Authority-wide external Leadership programs such as the ENO Executive Seminar, APTA Leadership, Leadership Orange, CSUF Special District Leadership program, ENO Mid-Manager Seminar and WTS Leadership.
Ms. Julie Espy: Manager, Training & Development; Orange County Transportation Authority, Orange, Ca J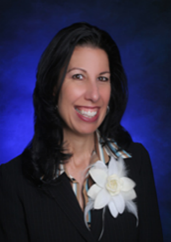 ulie Espy works at the Orange County Transportation Authority as the Manager of Training & Development, responsible for delivering administrative training for the Authority's 1800 employees. Acting as an internal consultant and service provider, her department has implemented Authority-wide succession planning and talent management programs, administrated several management and leadership academies, revamped supervisor training, and is currently implementing a new learning management system. Her current goal is to integrate core competencies into all aspects of the talent management life cycle.
Mentee:
APTA is pleased to welcome our featured doctoral student mentee.
Mr. Elvis Mokake Ndembe
Mr. Elvis Ndembe has been a graduate research assistant at the Upper Great Plains Transportation Institute (UGPTI) since 2009 while pursuing a PhD in Transportation and Logistics. He has been actively involved in diverse research projects at UGPTI. He hopes to apply his knowledge acquired in the future in solving supply chain and transportation economics related issues. He is interested in freight transportation particularly the grain supply chain. He also serves as the teaching assistant for the Public Transportation course (TL 786) offered in the spring. He holds a Graduate Certificate in Statistics and a M.Sc. degree in Agribusiness and Applied Economics from North Dakota State University.
Target audience
Those who have an interest in developing and supporting mentorship programs.
Questions
For more information on this webinar, please contact:
Pamela L. Boswell
Vice President-Workforce Development & Educational Services
pboswell@apta.com
(202) 496-4803
Ms. Mariah S. Stanley
Educational Services Coordinator
mstanley@apta.com
202-496-4818​​​