Details
This webinar was held on Thursday, April 23, 2020.
Overview
APTA partnered with WSP USA Inc. and with support from Johns Hopkins University Bloomberg School of Public Health developed "The COVID-19 Pandemic: Public Transportation Responds Safeguarding Riders and Employees." This document outlines strategies and tactical guidance for public transportation agencies during the COVID-19 pandemic and to inform future pandemic preparedness. This webinar will have representatives from transit agencies to discuss how they have implemented some of the recommendations in the document. Registrants will have an opportunity to pose questions to the panelists for answers to help you as you work to keep your staff and riders safe and healthy.
Moderator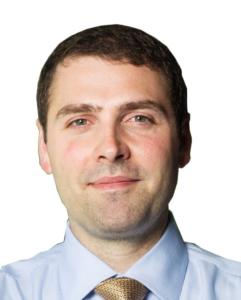 John Gasparine, AICP, LEED AP
Assistant Vice President, Northeast Transit and Rail Market
WSP USA, Inc.
Baltimore, MD
John Gasparine is with WSP USA, Inc. and has over 19 years of multidisciplinary experience in the fields of public health and transit. John entered the workforce with a degree in biology, was a licensed Registered Environmental Health Specialist (REHS) in the State of New Jersey, and worked for several years in the fields of public health and epidemiology. Ten years ago he entered the transit industry and has grown to lead transit policy, planning, operations, and program management initiatives across the country. He was the lead author for the APTA COVID-19 Guide and is presently helping the transit industry coordinate its response to the pandemic.
Presenters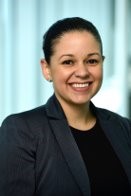 Aisha Rivera Margarin, MD, MS
Program Director, Faculty Associate
Occupational and Environmental Medicine Residency Program
Department of Environmental Health and Engineering
Johns Hopkins Bloomberg School of Public Health
Baltimore, MD
Originally from Puerto Rico, Dr. Rivera is a bilingual, board-certified clinician leader in occupational and preventive medicine. In her current role as Program Director for the Johns Hopkins Occupational Medicine Residency Program she mentors and teaches resident physicians directs the department's Clinical Occupational and Environmental Toxicology Course, advises pre-medical students who are in the Master's in Health Science Program in Environmental Health, and has an opportunity to serve as a Medical Advisor to the International Association of Fire Fighters Union, and preceptor for their medical resident rotation.
Outside of Hopkins, she provides limited medical oversight for an onsite clinic with Concentra and is responsible for medical clearance and fitness for duty of the public safety personnel that are seen at the clinic for pre-placement and annual evaluations.
In the past, Dr. Rivera worked as a medical director in occupational medicine providing direct services and oversight for DOT physicals, public safety physicals on police and fire personnel, fitness for duty evaluations, surveillance examinations, respirator clearances, pre-employment placement examinations.
Dr. Rivera completed medical school at the University of Virginia in 2010, a master's in Epidemiology in 2012 and a residency in preventive medicine at the University of Maryland in Baltimore in 2013.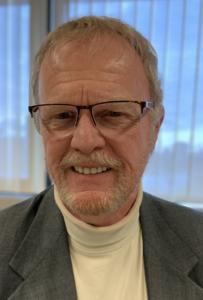 Vince Pellegrin
Chief Operating Officer, Bus and Rail
Metro Transit
Minneapolis/St. Paul, MN
Vince is the Chief Operating Officer of Bus and Rail at Metro Transit in Minneapolis/St. Paul Minnesota where he oversees all operations and also Emergency Management. Vince has 40 years in the transit industry starting out in the mechanical training department at the Southern California Rapid Transit District (Now LA Metro) and has progressed to an executive level. He was an integral part of managing transit operations through periods of the 1992 Los Angeles Civil Unrest, 2007 Interstate 35W bridge collapse, 2018 Superbowl, and 2019 Final Four Tournament. Vince also has published several Society of Automotive Engineers (SAE) Technical papers on transit vehicle technology.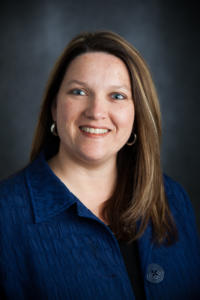 Dottie Watkins
Chief Customer Officer / Chief Operating Officer
Capital Metro
Austin, TX
Dottie Watkins serves as Chief Customer Officer and Chief Operating Officer at Capital Metro in Austin, Texas. Dottie leads the team responsible for Bus, Paratransit, Rail and Vanpool services, as well as the Information Technology, Capital Construction, Public Facilities and Security functions of the agency. Dottie began her transit career in 1994 driving part-time while she attended the University of Texas at Austin. Prior to her appointment as CCO/COO, Dottie served as Vice President, Bus Operations and Maintenance and was responsible for all aspects of the agency's contracted bus operations through active monitoring of service quality and contract compliance. Dottie is a 2006 graduate of Leadership APTA and holds a Bachelor of Social Work from the University of Texas and a Master of Business Administration from St. Edward's University.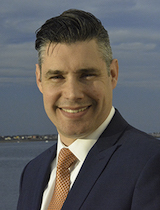 Jeffrey Gonneville
Deputy General Manager
Massachusetts Bay Transportation Authority
Boston, MA
Jeffrey D. Gonneville is the Deputy General Manager of the Massachusetts Bay Transportation Authority (MBTA). A graduate of University of Massachusetts Amherst with a B.S. in Mechanical Engineering, Mr. Gonneville has been in public transportation for over 25 years.
Before becoming Deputy General Manager, he held key executive roles at the MBTA such as Chief Operating Officer and Chief Mechanical Officer. In his role as the Deputy General Manager, Jeff is responsible for the full oversight for all modes and all associated support departments for Bus, Paratransit, Ferry, Light, Heavy and Commuter Rail services.
Jeff is an active participant in the American Public Transportation Association (APTA) and currently a member of the Board of Directors. He previously served as the Chair of the Bus Technical Maintenance Committee. Jeff has also served on several Transit Cooperative Research Program (TCRP) panels. Jeff's entire professional career has been dedicated to public transportation in both the private and public sector.