Event Details
This webinar session was held on Wednesday, February 19, 2014.
Session Overview
This webinar was held by The National Transit Institute, in collaboration with the American Public Transportation Association, these two organizations developed the following webinar based on TCRP Report 162. This report provided a guidebook that addressed contemporary issues in workforce development including recruitment, retention, training, professional capacity building, and public transportation image management. This webinar addressed the leading reasons for why the viewer would want or need to understand the importance of workforce sustainability and how workplace stability influences his or her status within the company.
This webinar program opens with an executive summary addressing questions top leaders ask in how to find, recruit, develop and retain top talent. The executive summary segment, including Q&A, will focus on four key workforce areas; strategies, metrics, benchmarking, and image building.
The second part of the webinar dives into the details where it showcases the actual TCRP Report 162 and its various case studies, findings, recommendations, models and action plans for those directly involved in attracting, recruiting and retaining our workforce. A Q&A segment concludes the second part.
Presenter:
Dr. Candace E. Blair Cronin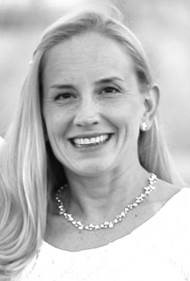 Dr. Candace E. Blair Cronin provides personnel and management consulting services to private and public sector clients through ICF International's Center for Workforce Research and Performance (CWRP). Areas of expertise for Dr. Blair Cronin include workforce development, recruitment and retention strategies, competency modeling, test development and validation, training, leadership development, benchmarking studies, and employee surveys. She holds an M.S. and a Ph.D. in Industrial-Organizational Psychology. She has served clients across every major industry including the Transportation Research Board's (TRB) Transit Cooperative Research Program (TCRP), National Cooperative Highway Research Program (NCHRP), and National Cooperative Freight Research Program (NCFRP); U.S. House of Representatives; U.S. Department of Homeland Security;,  U.S. Senate; U.S. Joint Forces; U.S. Army; U.S. Department of Transportation (USDOT); Alabama Department of Transportation (ALDOT); Washington, DC Metropolitan Area Transit Authority (WMATA);  AT&T Elder Transportation Partnership; and the Florida Department of Transportation (FDOT). Dr. Blair Cronin served as Principal Investigator for TCRP F-16a: Building a Sustainable Workforce and led her team in the development of a practical guidebook for transit leaders that includes strategies, program examples and scorecards for recruitment, retention, professional capacity building, training, benchmarking techniques, and image management practices.
Background The purpose of TCRP Project F-16A was to integrate and build on the best available public transportation and peer-industry workforce research. Specifically, the goal of this project was to offer a compelling analysis of effective tools for public transportation leaders to use to implement state-of-the-art workforce practices that produce better business results while also supporting more effective, integrated organizations that are rewarding places to work. Like a poorly maintained bus, a neglected workforce will lose its ability to function effectively over time, and even possibly fail to carry out
Resources:
Target audience
Senior executives, leaders, and those supporting the hiring, development, and retention of the workforce.
Questions
For more information on this webinar, please contact:
Joe Niegoski
Director-Educational Services
jniegoski@apta.com
202-496-4870​