​Details
This webinar was held on Thursday, August 30, 2018.
Overview
Transit agencies are preparing to scale up zero emission bus operations, with many making commitments to go all zero emission by 2035 or sooner. This webinar is the first of a two-part series that explores the infrastructure challenges for both battery electric and fuel cell electric buses in scaling up.
This webinar will focus on approaches to meeting the charging infrastructure needs of a future 100-bus depot, from the perspective of a transit agency and an infrastructure provider. Leah O'Dwyer of ChargePoint
 will discuss key considerations when
 scaling up battery electric bus
 infrastructure including
:
The battery electric bus infrastructure "ecosystem"
Energy vs power needs
R

eliability and infrastructure redundancy

Depot design and fueling footprint
Charger management
Gary Miskell of Santa Clara VTA will talk about VTA's electric bus fleet and their charging and advanvced energy management system utilizing Vehicle to Grid Integration.
Joel Donham, Center for Transportation and the Environment (CTE)​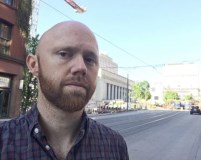 Joel Donham is an Engineering Consultant and Aviation Applications Specialist at CTE. Mr. Donham provides planning and engineering support for advanced transportation and environmental projects including battery-electric and hydrogen fuel cell powered vehicle fleet conversions. He performs route analysis, vehicle simulation and charge modeling to develop strategies and technologies to optimize utilization of zero emissions vehicles for client applications. His relevant experience includes developing the Sustainability Program for NASA's Goddard Space Flight Center, Managing the Air Quality and Energy Management Programs for Chicago O'Hare International Airport, and performing a variety of environmental and air traffic analyses for aviation clients including Los Angeles World Airports, Boston Logan International Airport and the FAA.
Mr. Donham holds a Professional Engineering (PE) License, an MS in Environmental Engineering from The University of Maryland College Park, an MS in Urban and Regional Planning from the University of Iowa and a BA in Physics from Colorado College.
​
Leah O'Dwyer, Director Business Development eBus, 
ChargePoint​

After a successful career in civil engineering, Leah joined ChargePoint in 2008 as Country Manager for the UK and Ireland. At ChargePoint she developed and opened new markets for EV charging and deployed the first networked EV chargers in Europe. Moving to Siemens in 2010 she managed the EV infrastructure business units OEM accounts. Changing divisions in 2012, Leah created an electric bus infrastructure group to research, develop and deliver the now ubiquitous, on-route charging solution, OppCharge. For the next four years she developed and implemented on-route charging projects in Europe, the US and Canada before starting a new initiative to establish an eBus depot charging business group. Leah re-joined ChargePoint in 2017 and is currently Head of eBus Solutions.
Gary Miskell, Chief Information & Technology Officer, Santa Clara VTA
​

Mr. Miskell joined Santa Clara Valley Transportation Authority VTA in 2007 and responsible for managing VTA's Information systems which includes all business applications, Infrastructure, RF Communication, security and intelligent transit systems. Mr. Miskell also spearheads VTA's innovative technology strategy supporting the Smart Transportation, Smart City and Internet of Things IoT.  A graduate of Texas Tech University (B.S., Engineering, 1979) Mr. Miskell has held a number of different Information system & division management executive positions at Solectron Technology before joining VTA.
​​​