Details
This webinar was held on Thursday, September 20, 2018.
Overview
Transit agencies are preparing to scale up zero emission bus operations, with many making commitments to go all zero emission by 2035 or sooner. This webinar is the second of a two-part series that explores the infrastructure challenges for both battery electric and fuel cell electric buses in scaling up.
 In this webinar, speakers will talk about approaches to meeting the fueling infrastructure needs of a fuel cell bus depot at scale, from the perspective of a transit agency and an infrastructure provider. The webinar will provide insights on large-scale fuel cell bus infrastructure with regard to:
"Fuel" price

Cap Ex and operating costs

Speed of refuelin

g

Service reliability and infrastructure redundancy
Fueling footprint
Resilience in a natural disaster

Moderator
Jaimie Levin, Director of West Coast Operations, CTE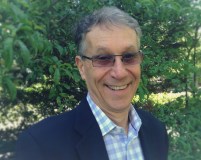 Jaimie Levin is the Director of West Coast Operations and a Senior Managing Consultant for the Center for Transportation and the Environment (CTE) located in Berkeley, California. CTE is an Atlanta-based non-profit that develops and manages advanced technology transportation projects focusing on energy efficiency and environmental sustainability. Prior to joining CTE, Mr. Levin was the Director of Environmental Technology at AC Transit, where he was responsible for the Bay Area's advanced fuel cell bus demonstration program (ZEBA – Zero Emission Bay Area). In that capacity, he raised $88 million in grant funds and private contributions to build and manage a fleet of 12 energy-efficient, zero-emission fuel cell buses, five hydrogen fueling stations, three solar-powered stations, and a highly efficient stationary fuel cell power system fueled with biogas.  Mr. Levin is also leading a $45 million fuel cell electric bus project to build 20 fuel cell electric buses, a 50-bus capacity hydrogen fueling station, and upgrading an existing bus fueling station for 30 buses and retrofitting an entire bus maintenance facility to safely work on hydrogen-fueled buses.
Presenters

Tim Sasseen, Business Development Manager, Ballard Power Systems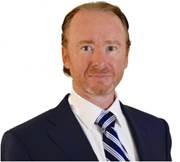 An electrical engineer at heart, Tim Sasseen has been deploying fuel cell electric buses since 2000, when he lead the engine control development team for the deployment the largest public fuel cell bus deployment to date.  Tim followed these buses to Europe in 2003 to coordinate the operation and service of this fleet across 7 countries from the Daimler factory in Germany.  Upon the successful completion of this monumental program, Tim lead the Ballard engineering team to create the HD6, one of the highest mileage heavy duty fuel cell modules in the industry.   Since that time Tim has earned his MBA at UCSD, and has lead start-up developments in microgrids, wind power and stationary energy storage here in California.  Tim is now responsible for business development for all of California for Ballard Power System's medium and heavy duty fuel cell products.​
Ryan Erickson, GM, Strategic Development, 

Trillium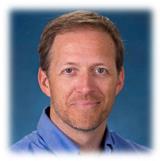 Ryan Erickson works to develop strategic projects and product lines for Trillium which 
is a member of  the Love's Travel Stops family of companies. Trillium is  focused on 
developing and building the infrastructure to support a low-carbon  transportation 
future including hydrogen fuel cell, battery electric, solar and renewable natural gas 
technologies.
Among other projects and technologies, Ryan is responsible for developing Trillium's and 
Love's heavy-duty vehicle hydrogen fueling infrastructure and hydrogen generation, including 
solar assets for completely renewable hydrogen.
Ryan is a mechanical engineer specializing in power and propulsion by use of alternative fuels. He 
has been developing fueling infrastructure and engine technology for over 25 years, working for 
America's largest infrastructure providers and heavy-duty engine manufacturers, premier alternative 
fuel consultants and heavy-duty fleet operators.
Karl Gnadt, Managing Director, 

Champaign-Urbana MTS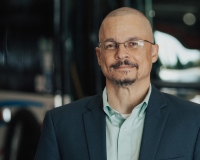 Karl Gnadt oversees a $56M operating & capital budget, nearly 400 employees, and all aspects of services, development projects, and community partnerships. During Karl's tenure, MTD has received a $15.7M Federal TIGER Grant to rebuild roads around campus – MCORE, has grown the hybrid buses in its fleet to 83%, and announced a $200M+ public-private expansion to MTD's Illinois Terminal. He is now introducing Hydrogen Fuel Cell Buses into the MTD fleet. Prior to being named Managing Director, Karl served for nineteen years as Director of Market Development, introducing technology as a core principle in operations and marketing. Karl also served as the Director of Danville Mass Transit in Danville, IL. Karl received his B.S. in Public Transportation from Indiana University.​