Details
This webinar was held on Thursday, January 26, 2017.
Overview
Disc brake technology brings immediate cost savings for transit/coach operators thanks to reduced weight, compact design and easier servicing compared with conventional systems. Direct maintenance costs are significantly reduced, as is the time required for servicing – and this in turn reduces the out of service time and increases the productive deployment of the vehicle. 
This webinar will feature Periodic inspection of the disc brake system. The webinar will present the following: 
General Information
Disc Brake Overview 
Inspection Points 
Functional and Visual Checks 
Comprehensive inspection of the foundation brake system 
Caliper Movement Test 
Caliper Adjuster Test 
Brake Pad Inspection 
Rotor Inspection 
It is necessary to check some of the components regularly for their general condition. The following points ensure a long-life and trouble-free operation of the disc brake system. This periodic inspection process will indicate if removing the wheels would be required for a more in depth Disc Brake inspection. This will depend on the vehicle operating profile and additional inspection of the components may be necessary.​
​
Moderator​​ ​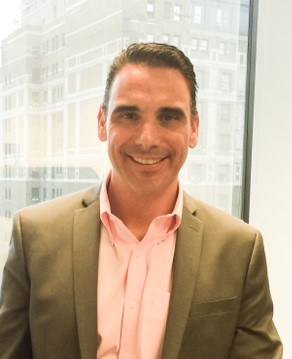 Jerry Guaracino
, Assistant Chief Engineering Officer – Bus Engineering, Southeastern Pennsylvania Transportation Authority (SEPTA), Philadelphia, PA
Jerry Guaracino is the Assistant Chief Engineering Officer at the Southeastern Pennsylvania Transportation Authority (SEPTA). He has 16 years of transit experience. Jerry supervises the daily engineering activities of an engineering staff responsible for new vehicle specifications, project planning, introducing emerging vehicle technology, bid evaluation, budgeting, and procurement of new fleet vehicles. He provides direction and technical support for Vehicle Maintenance Overhaul Program. He analyzes performance reports that provide vehicle data to recommend improvements to fleet vehicles and maintenance programs. Jerry oversees quality safety inspections of vehicles and collect performance data in support of strategic initiatives to improve vehicle safety, sustainability and reliability. Prior to joining SEPT​​A he worked in the aviation industry. Jerry earned a B.S. degree in Mechanical Engineering from Temple University.
Presenters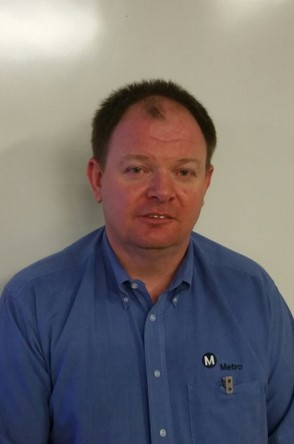 Frank Forde
, Equipment Maintenance Instructor, Los Angeles Metropolitan Transportation Authority, Los Angeles,​ ​​​​CA​​
Frank Forde is a bus equipment maintenance instructor at the Los Angeles Metropolitan Transportation Authority. He started at LACMTA as a Mechanic C in 2001 moving up the ranks to master mechanic leader in 2009.He was a member of LA Metro's champion team winning 1st place at LA Metro 2003, 2005 thru 2009 and the Regional Roadeo in 2005 thru 2009.The team also won 1st place maintenance team and grand champion at the APTA international Roadeo 2007.Prior to LA Metro Frank worked at JMC truck repair and United States Navy from 1993-1999 First introduced to air disc brakes in the early 1990s with the Rockwell and the D-lisa air disc brakes, then again in 2004 when LA Metro received the NABI 45 foot composite bus and the NABI 60ft articulated bus in 2005 with the Meritor air disc brake model EX225. In 2014, on the New Flyer Xcelisor bus with the Knorr SN7 air disc brake system. Frank is a member of the APTA brake and chassis committee. He has earned a Certificate for automotive, Certificate for Diesel and is a certified smog technician. He is a 1989 graduate of University College Cork City, Ireland; and completed Bendix air brake training in 1999, Bendix anti-locking brake system in 2000, and between 2000 and 2003 completed Los Angeles Trade Technical College.​  ​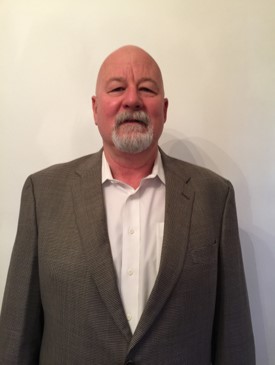 Brian D. Markey
, President, Custom Training Aids Inc, La Verne, CA​
Brian Markey retired from the Los Angeles County Metropolitan Transportation Authority after 38 years as Mechanical Instructor specializing in transit bus brakes and mechanic apprentice training and class development. 17 years President / CEO of Custom Training Aids Inc.​ where he designs and built mechanical training equipment for classroom instruction​ in government agencies, transit bus properties, trade schools, and private companies. Brian also instructs at Los Angeles Trade Technical College and instructs and develops curriculum for the Southern California Regional Transportation Training Collation. He also serves as an ASE transit bus H Series test writer. Brian serves on both APTA Brake Force and Training Development Committees. He sponsors the APTA Bus Roadeo Air Brake Competition and is a DOT Certified accident and fire investigator.
John Brundage, Project Manager, Massachusetts Bay Transportation Authority (MBTA), Boston, MA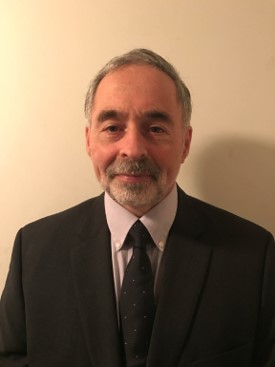 John Brundage has thirty years of bus maintenance experience with the last twenty-three at the Massachusetts Bay Transportation Authority in Boston Massachusetts. With prior bus mechanic experience, John was hired by the MBTA as an assistant foreperson. Through the years he became a garage foreperson scheduling and overseeing maintenance on different bus fleets at various MBTA facilities. For the past eight years, John has been at the MBTA's Everett shops working as an acting project manager and scheduling back shop support for the MBTA's bus facilities including component rebuilding, power train overhaul and replacement, and accident repair. As an acting project manager he oversaw the in-house overhaul of the Nabi bus fleet and is currently overseeing the selective service program for the New Flyer SR1105 fleet. He is also part of a Materials QA team investigating and resolving various materials issues. John was also a member of the TCRP E-10 panel which was tasked with, and successfully developed a bus maintenance staffing calculator. Since 2013 John has been a contributing member of APTA's Brake and Chassis Working Group.​​