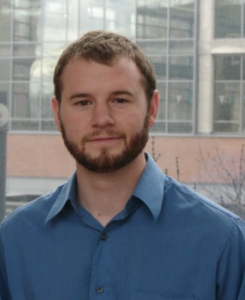 Jake Warr
Columbia Gorge Express Manager
Oregon Department of Transportation
Portland, OR​
Jake Warr believes that when public transit works well it serves the needs of all members of the community. He has a been in the transit field for a little over five years, currently working for the Oregon Department of Transportation managing the Columbia Gorge Express – a bus service that connects the Portland Metro to Columbia River Gorge communities and outdoor recreation destinations. Prior to ODOT Jake served as the Title VI Program Administrator for TriMet in Portland. Jake has a Master of Urban and Regional Planning from Portland State University, a Bachelor in Sociology from the University of Utah, and an honorary Ph.D. from Snark University.
In his spare time Jake enjoys playing soccer and basketball, hiking and backpacking (a requirement of living in the Pacific Northwest), and playing the bass guitar.
Jake travels as much as he can get away with. He loves dogs, and practically begs his dog-owning friends to let him watch their pups when they're out of town. He enjoys getting into a good TV series, but worries that he's slowly destroying his brain by doing so. Speaking of which, he's also a bit of a beer snob (again, a requirement of living in the Pacific Northwest).