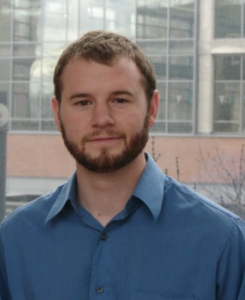 Jake Warr
Transit Systems Specialist
Trillium Solutions, Inc.
Portland, OR​
Jake joined Trillium in April 2019, bringing his six years' experience in transit operations, planning, and analysis to the team. Prior to Trillium he worked for TriMet as the agency's Title VI Program Administrator, and most recently he managed the Columbia Gorge Express bus service for the Oregon Department of Transportation. His career in transit has focused on the rider experience and how that is impacted by access to services, clarity of information, and system performance.
In his spare time Jake enjoys playing soccer and basketball, hiking and backpacking (a requirement of living in the Pacific Northwest), and playing the bass guitar.
Jake travels as much as he can get away with. He loves dogs, and practically begs his dog-owning friends to let him watch their pups when they're out of town. He enjoys getting into a good TV series, but worries that he's slowly destroying his brain by doing so. Speaking of which, he's also a bit of a beer snob (again, a requirement of living in the Pacific Northwest).