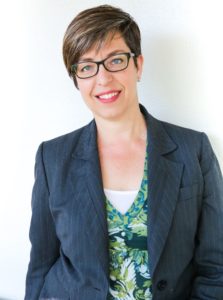 Lisa Rae Vickery 
Operations Manager
Santa Clara Valley Transportation Authority
Lisa Rae Vickery is an Operations Manager at Santa Clara Valley Transportation Authority (VTA) in San Jose, California. She has been with VTA for over 19 years and worked in organizational development, transit security, and transportation operations. She currently manages Bus Transportation and Bus Maintenance at VTA and obsesses about improving public transit, elevating public service, and fostering workforce development.
She has a Master's of Science in Transportation Management from San Jose State University, Lucas School of Business and a Bachelors of Arts in Biology and Women's Studies from Scripps College.
In her spare time, she enjoys leading Girl Scouts, kayaking on estuaries, spending time with her wife and daughters, drinking lots of tea, and reading non-fiction – especially biology and science. ​