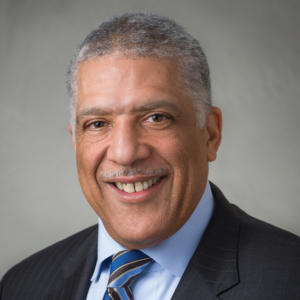 During his 38-year career in public transportation, Michael S. Townes has been recognized as a leader and industry legislative advocate. Townes served in many roles at APTA, chairing the association from 2007-2008. He held leadership roles at public transit systems in Stockton, CA, and Norfolk and Hampton, VA. During his 11 years as chief executive officer of Hampton Roads Transit (HRT), he successfully obtained more than $280 million to build a light rail system in Norfolk, the first such system in Virginia. Upon leaving HRT, he continued his career in the private sector.
Michael also held many leadership roles in transportation, including chairman of the Mineta Transportation Institute Board of Trustees and chairman of the TRB Executive Committee. He was appointed by Gov. George Allen in 1996 to Virginia's Specialized Transportation Committee and by Gov. Tim Kaine in 2007 to the Governor's Commission on Climate Change.
Other honors Michael has received include APTA's Women in Transit Committee Achievement Award and the Conference of Minority Transportation Officials Executive of the Year Award.