The Technology Standards Policy & Planning Committee memberships consist of the general managers (or designees) of information technology, information management, and technology architects charged with developing and implementing standards and best practices to enhance the effectiveness of transportation planning and operations. The committee performs the following functions: sets the broad policy to be followed by the Rail Standards Task Force; approves the bylaws; approve the advisory group's annual budget; approves major changes to the budget (if required); approves the advisory group's priorities; appoints the advisory group's chair and vice chair; appoints a committee representative to the advisory group; and authorizes implementation of documents approved by the advisory group.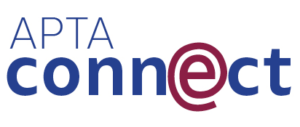 APTA Committees and Subcommittees are now part of APTAconnect, APTA's members-only, secure online community space specifically designed to connect you to your peers, colleagues, and friends.
Our online communities are aligned with APTA's highly valued committees. If you're a member of a committee, you're automatically a member of its corresponding online community.
Committee membership is open to all employees of APTA members in good standing, and participation in one or more committees/subcommittees is encouraged and welcomed.
Except for those committees listed as "by appointment only," you may join a committee or subcommittee by using the Join a Committee page (you must be logged in to access the page).