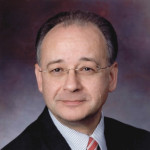 Paul P. Skoutelas
President and CEO
Paul P. Skoutelas is president and chief executive officer of the American Public Transportation Association (APTA). His entire career has been in public transportation, serving in both the public and private sectors.
Skoutelas is a champion for the power of public transportation to create personal and economic opportunities for all and to connect and build thriving communities.  He testifies often before Congress and is a frequent speaker on public transportation issues as APTA leads the industry's transformation in the new mobility era.
Prior to joining APTA in 2018, Skoutelas served as senior vice president for WSP USA, one of the world's largest architectural and engineering firms and national director of WSP USA's Transit & Rail Technical Excellence Center. He also was chief executive officer at the Port Authority of Allegheny County (PAT), Pittsburgh, Pennsylvania, and the Central Florida Regional Transportation Authority (LYNX), Orlando, Florida.
Skoutelas serves on numerous boards and committees, including the Transportation Research Board, Mineta Transportation Institute, ENO Center for Transportation, Transportation Learning Center and the Alliance to Save Energy's 50×50 Commission on U.S. Transportation Sector Efficiency.  He is a member of the U.S. Department of Energy's Executive Advisory Board on Smart Mobility and Carnegie Mellon University's Mobility 21 Advisory Council.
He is also a long-time member of WTS International and the Conference of Minority Transportation Officials (COMTO).
Skoutelas received bachelor's and master's degrees in civil engineering from The Pennsylvania State University and a master's degree in business administration from the University of Pittsburgh. He is a licensed professional engineer.
Skoutelas and his wife, Denise, are residents of Washington DC, and he commutes to work on Washington's Metro system and the DC Circulator.
---
APTA Chair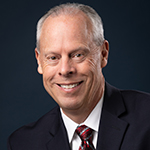 Jeffrey A. Nelson
CEO/Managing Director
Rock Island County Metropolitan Mass Transit District (MetroLink)
Moline, IL
Jeff Nelson is a seasoned public transportation leader who specializes in urban design, land use planning and economic development. During his over 35 years at MetroLINK (Rock Island County Mass Transit; "Metro"), his strategic focus has been on implementing cutting edge programs with an emphasis on economic growth, environmental sustainability, enhanced technologies, and workforce development – separating MetroLINK from other transit districts of comparable size. Under his guidance MetroLINK was awarded the American Public Transportation Association "Outstanding Public Transportation System Award". Other notable leadership recognition's include the Federal Transportation Administration's "State Leadership Award", numerous APTA "AdWheel" Awards, the NAACP Business Image Award, Quad City Chamber of Commerce Multi Modal Award (twice), and various community and civic sustainability awards for excellence in environmental planning.
Nelson has a unique ability to artfully maneuver through a multitude of environments and leverage a variety of resources to meet economic development expectations. Recognized as a progressive leader of exceptional skill and foresight, he brings strong vision and leadership in the disciplines of sustainability, community growth, infrastructure and planning, creative public/pri¬vate partnerships, and economic development. Nelson was an early adopter of alternative fuels, implementing Compressed Natural Gas (CNG) transit buses into the Metro fixed route fleet in 2002. Since that time the Metro CNG fleet has expanded to make up the majority of the fleet, and in 2018 Metro introduced zero emission buses to the fleet, which will encompass 30% of the fleet in 2021. His experience in creating sustainable communities using transportation investment as a catalyst for future development include transit multimodal facilities in the downtowns of Moline, East Moline, and Rock Island. Additional projects include the construction of a state-of-the-art 150,000 square foot "Operations and Maintenance Center" built to LEED Gold standards for the purpose of supporting a sustainable bus fleet and an energized workforce, as well as the planning, development, and construction of a $30 million public -private historic redevelopment in downtown Moline. This multi-use property, otherwise known as the "Q" Multi Modal Station, consists of a 105 room "Element" brand hotel, with retail and restaurant space that will serve as the passenger rail hub for the Moline to Chicago passenger rail corridor.
Nelson has served on a variety of community boards and committees throughout his professional career. Currently he is the Chairman of the Quad Cities Manufacturing Lab, a Board Trustee for Two Rivers YMCA, 2nd Vice President of the Illinois Public Transportation Association, Chair of the National Transit Institute at Rutgers, serves on the Moline Planning Commission, the Moline Police and Fire Commission, and is a Board Member for the Quad City Chamber of Commerce Regional Opportunities Council.
Nelson holds a B.S. in Political Science from Western Illinois University, a M.B.A. from St. Ambrose University, and is a graduate of the Kennedy School of Business "Creating Collaborative Solutions" program.
---
APTA Vice Chair
Kevin J. Holzendorf
Board Member
Jacksonville Transportation Authority
Jacksonville, FL
---

Secretary/Treasurer
Matthew Tucker
Executive Director/Chief Executive Officer
North County Transit District
Oceanside, CA
---
Immediate Past Chair
David M. Stackrow, Sr.
Board Treasurer
Capital District Transportation Authority
Albany, NY
---
Executive Committee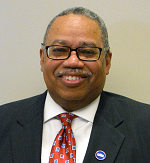 Dorval R. Carter, Jr.
President
Chicago Transit Authority
Chicago, IL
Legislative Committee Representative
---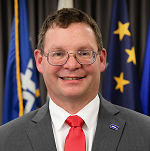 Jim Derwinski
CEO/Executive Director
Metra
Chicago, IL
Commuter Rail CEOs Committee Representative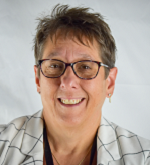 Dawn Distler
Chief Executive Officer
METRO Regional Transit Authority
Akron, OH
Mid-Size Operations Committee Representative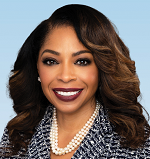 Jannet Walker-Ford
Senior Vice President & National Transit &
Rail Business Line Leader
WSP USA
New York, NY
Top 10 Business Member Representative
---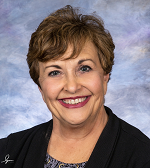 Karen H. King
Chief Executive Officer
Golden Empire Transit District
Bakersfield, CA
Bus & Paratransit CEOs Committee Representative

Michele Wong Krause
Secretary
Dallas Area Rapid Transit
Dallas, TX
At-Large Transit Board Member
---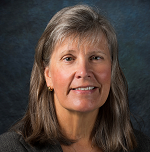 Jeanne Krieg
Chief Executive Officer
Eastern Contra Costa Transit Authority
Antioch, CA
At-Large Member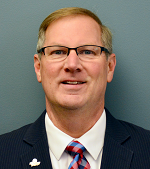 Richard A. Kwasneski
Board Chairman
Pace Suburban Bus
Arlington Heights, IL
At-Large Transit Board Member
---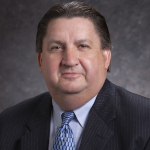 Thomas C. Lambert
President & CEO
Metropolitan Transit Authority of Harris County
Houston, TX
Rail Transit CEOs Subcommittee Representative

Richard J. Leary
Chief Executive Officer
Toronto Transit Commission
Toronto, ON
Canadian Members Representative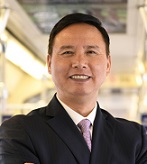 Henry Li
General Manager/CEO
Sacramento Regional Transit District
Sacramento, CA
At-Large Member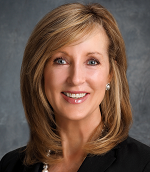 MJ Maynard
Chief Executive Officer
Regional Transportation Commission of Southern Nevada
Las Vegas, NV
At-Large Member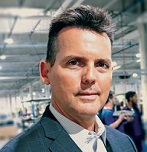 Raymond J. Melleady
Executive Vice President
USSC Group
Exton, PA
Business Member Board of Governors Representative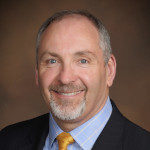 Allan Pollock
General Manager/CEO
Salem-Keizer Transit
Salem, OR
Small Operations Committee Representative
---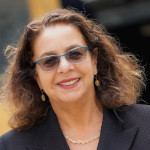 Naomi Renek
Senior Advisor, Federal Policy
Metropolitan Transportation Authority
New York, NY
Top 10 Transit System Representative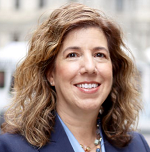 Leslie S. Richards
General Manager/Chief Executive Officer
Southeastern Pennsylvania Transportation Authority
Philadelphia, PA
Legacy System Representative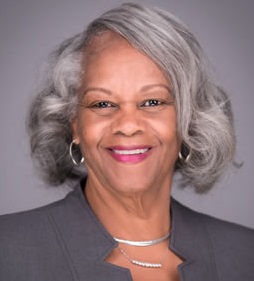 Rita A. Scott
Board Chair
Metropolitan Atlanta Rapid Transit Authority
Atlanta, GA
At-Large Transit Board Member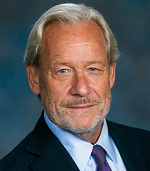 Doug Tisdale
Chairman of the Board and District H Director
Regional Transportation District
Denver, CO
Transit Board Members Committee Representative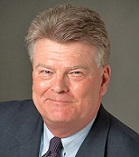 Thomas R. Waldron
Senior Vice President & Global Transit Director
HDR
Newark, NJ
At-Large Business Member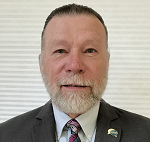 Jeffrey Wharton
Director, Contracts and Technical Services
SYSTRA Consulting, Inc./SYSTRA Engineering, Inc.
Goldsboro, NC
At-Large Business Member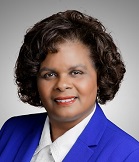 Eve Williams
President/Chief Executive Officer
Dikita Engineering
Dallas, TX
At-Large Business Member
---
---
2021-2022 Board of Directors
Michael A. Allegra
Richard Ament
Holly Arnold
Jameson T. Auten
Debra Avila
Glen Becerra
Andrew Brennan
Dee Brookshire
Louis J. Brown, Jr.
Jose Bustamante
Bill Carpenter
Dorval R. Carter, Jr.
Randy Clarke
Eulois Cleckley
Alexander Clifford
Kevin Corbett
Natalie E. Cornell
LaShanda Dawkins
Julie D'Orazio
Jennifer DeBruhl
Clarelle DeGraffe
Jim Derwinski
Dawn Distler
Crissy Ditmore
Shawn Donaghy
Inez Evans
Katrina Faulkner
William Fay, Jr.
Denise Figueroa
John C. Fink, III
Gerald Francis
Russ Frank
Joseph Giulietti
Jeffrey Gonneville
Carolyn Gonot
Kim R. Green
Semia Hackett
Veronique Hakim
Michael Heidkamp
Kevin J. Holzendorf
Todd Horsley
Herold Humphrey
Debra A. Johnson
Arezou Jolly
Katharine Kelleman
Christian Kent
Susannah Kerr
Karen H. King
Julie Kirschbaum
Michele Wong Krause
Jeanne Krieg

Christos Kritsidimas
Richard Kwasneski
Thomas C. Lambert
Karen Landers
James P. LaRusch
Richard Leary
Nadine Lee
Henry Li
Sally Librera
Jack Martinson
Laura Mason
M.J. Maynard
Heather McKillop
Jennifer McNeill
Raymond Melleady
Brad Miller
J. Roger Morton
Jeffrey A. Nelson
Raquel Olivier
Marie Parker
Karen Philbrick
Gemma Piemontese
Allan Pollock
Robert Powers
Kevin B. Quinn, Jr.
Leanne P. Redden
Naomi Renek
Leslie Richards
Peter Rogoff
Scott A. Sauer
Michael I. Schneider
Rita A. Scott
Carl Sedoryk
Amy Shatzkin
Kimberly Slaughter
Manjit Sooch
David M. Stackrow, Sr.
Robin Stimson
Troi Taylor
Doug Tisdale
Evelynn Tran
Matthew O. Tucker
Peter Varga
Thomas R. Waldron
Jannet Walker-Ford
Jeffrey Wharton
Julie A. White
Eve Williams
Kimberley Williams
Michael Wojnar
Honorary Board Members
Past Chairs and Past Presidents of the American Public Transportation Association, American Transit Association, and the Institute for Rapid Transit.
Joseph Alexander
Doran J. Barnes
Ronald L. Barnes
John P. Bartosiewicz
Mattie P. Carter
Flora M. Castillo
Peter M. Cipolla
Shirley A. DeLibero
Rod Diridon, Sr.
George F. Dixon, III
Nuria I. Fernandez
Bernard J. Ford
Nathaniel P. Ford, Sr.
James H. Graebner
Laurence W. Jackson

Celia G. Kupersmith
Reba Malone
Valarie J. McCall
Michael J. Scanlon
Beverly A. Scott
Howard Silver
Richmond J. Simonetta
Gary C. Thomas
Ronald J. Tober
Michael S. Townes
Peter Varga
Phillip A. Washington
Leslie R. White
Richard A. White