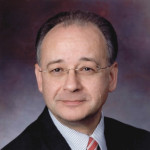 Paul P. Skoutelas
President and CEO
Paul P. Skoutelas is president and chief executive officer of the American Public Transportation Association (APTA). His entire career has been in public transportation, with more than 40 years spent in both the public and private sectors. He served as CEO of public transit systems in Pittsburgh and Orlando and as senior vice president for WSP USA, one of the world's largest architectural and engineering firms.
Skoutelas has also served in leadership positions on numerous boards and committees for transportation organizations, including on APTA's Board of Directors and Executive Committee, the Transportation Research Board, National Transit Institute, Pennsylvania Transportation Institute, and the Transit Cooperative Research Program.
Most recently, he was national director of WSP USA's Transit & Rail Technical Excellence Center where he provided strategic direction with a focus on growing the firm's transit and rail business, enhancing marketing capabilities and strengthening client relationships.
Prior to WSP, Skoutelas was the chief executive officer at two prominent public transportation agencies — the Port of Authority of Allegheny County, Pittsburgh, Pennsylvania, and the Central Florida Regional Transportation Authority (LYNX), Orlando, Florida. His achievements at these agencies include the successful implementation of major capital programs including the South Hills Stage II Light Rail Program, the North Shore Rail Connector, a comprehensive rail station improvement program, major rail rolling stock acquisitions and three Bus Rapid Transit projects; the Airport/West Busway, the Martin Luther King, Jr. East Busway Extension and the Orlando/Lymmo BRT.
Skoutelas received bachelor's and master's degrees in civil engineering from Penn State University and a master's degree in business administration from the University of Pittsburgh. He is a licensed professional engineer.
---
APTA Chair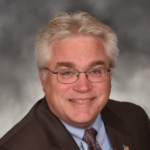 David M. Stackrow Sr.
Board Member
Capital District Transportation Authority
Albany, NY
David M. Stackrow Sr. is a board member of the Capital District Transportation Authority in Albany, NY and current Chair of the American Public Transportation Association (APTA). Stackrow was appointed to the Capital District Transportation Authority (CDTA) Board in 1995, serving as board chair during three different terms. He has also served as vice chair and secretary of the board, as well as chair of the governance committee.
Stackrow is a managing partner at Scott, Stackrow & Co., where he has worked since 1986 and is responsible for the general oversight of firm operations, quality control of accounting/audit services, and strategic planning.
In 2010, he became an active member of APTA, and was elected to the Board of Directors in 2014, and the Executive Committee in 2016. He is chair of APTA's Strategic Plan Steering Committee and is the immediate past chair of APTA's Transit Board Members Committee. He also is active in many APTA committees to include: Finance, Mid-Size Operations, Legislative, Human Resources, Member Services, and the Diversity Council. He participates in several APTA task forces as well.
CDTA is a recipient of APTA's Outstanding Mid-Sized Public Transportation Award for its innovative board. Stackrow is a 2009 recipient of APTA's Outstanding Public Transportation Board Member of the Year.
A graduate of La Salle Institute and Siena College, Stackrow is a member of the American Institute of CPAs and the NYS Society of CPAs. He is the recipient of La Salle Institute's Distinguished Alumnus Award.
He is a lifelong resident of Rensselaer County where he lives with his wife, Karen (Rosenberger) Stackrow, and their two children, Michael and Kathryn.
---
Vice Chair
Nuria I. Fernandez
General Manager
Santa Clara Valley Transportation Authority
San Jose, CA
---
Secretary/Treasurer
Freddie C. Fuller, II
Vice President, Electronic Payment Systems
Jacobs
Arlington, VA
---
Immediate Past Chair
Nathaniel P. Ford, Sr.
Chief Executive Officer
Jacksonville Transportation Authority
Jacksonville, FL
---
Executive Committee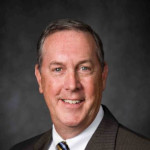 Doug Allen
Chief Executive Officer
Virginia Railway Express
Alexandria, VA
Commuter Rail CEOs Subcommittee Representative
---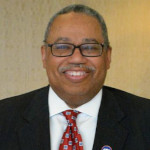 Dorval R. Carter, Jr.
President
Chicago Transit Authority
Chicago, IL
At-Large Member
---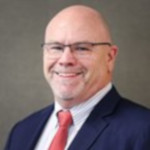 Francis "Buddy" Coleman
Chief Customer Officer
Clever Devices
Woodbury, NY
Top 10 Business Member Representative
---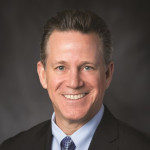 David A. Genova
General Manger and CEO
Regional Transportation District
Denver, CO
Top 10 Transit Agencies Representative

Michael Goldman
Principal Director, State of Maryland; Board Vice Chair
Washington Metropolitan Area Transit Authority
Washington, DC
At-Large Transit Board Member
---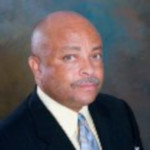 Huelon A. Harrison
Principal
Legacy Resource Group
Dallas, TX
At-Large Business Member
---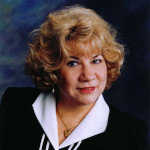 Carol Herrera
Board Member
Foothill Transit
West Coniva, CA
Transit Board Member Committee Representative
---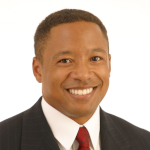 Kevin J. Holzendorf
Board Member
Jacksonville Transportation Authority
Jacksonville, FL
At-Large Transit Board Member
---
Karen H. King
Chief Executive Officer
Golden Empire Transit District
Bakersfield, CA
Bus & Paratransit CEOs Committee Representative
---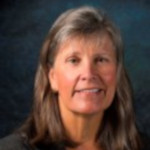 Jeanne Krieg
Chief Executive Officer
Eastern Contra Costa Transit Authority
Antioch, CA
At-Large Member
---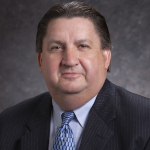 Thomas Lambert
President & CEO
Metropolitan Transit Authority of Harris County
Houston, TX
Rail Transit CEOs Subcommittee Representative
---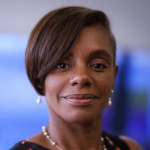 Adelee Marie Le Grand
Chief Strategy Officer, VP Transit Planning
Regional Transit Authority
New Orleans, LA
At-Large Member
---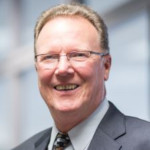 Jack Martinson
Vice President/Customer Director
ALSTOM Transportation Inc.
New York, NY
At-Large Business Member
---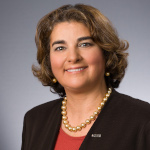 Diana C. Mendes
Mid-Atlantic Div. President & Nat'l Transit/Rail Market Sector Leader
HNTB Corporation
Arlington, VA
Legislative Committee Chair
---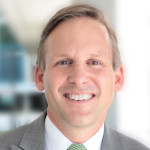 Brad J. Miller
Chief Executive Officer
Pinellas Suncoast Transit Authority
St. Petersburg, FL
Mid-Size Operations Committee Representative
---

Richard J. Leary
Chief Executive Officer
Toronto Transit Commission
Toronto, ON
Canadian Members Representative
---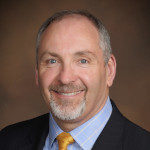 Allan Pollock
General Manager/CEO
Salem-Keizer Transit
Salem, OR
Small Operations Committee Representative
---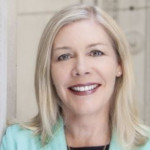 Leanne P. Redden
Executive Director
Regional Transportation Authority
Chicago, IL
Legacy System Representative
---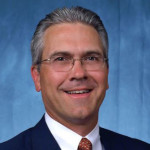 William T. Thomsen
President & CEO
Urban Engineers of New York, P.C.
New York, NY
At-Large Business Member
---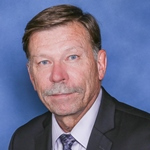 Jeffrey Wharton
Director, Alternative Delivery Services
SYSTRA Consulting, Inc./SYSTRA Engineering, Inc.
Bloomfield, NJ
Business Member Board of Governors Representative

Michele Wong Krause
Secretary
Dallas Area Rapid Transit
Dallas, TX
At-Large Transit Board Member
---
2018-2019 Board of Directors
John O. Adler
Joseph C. Aiello
Michael A. Allegra
Doug Allen
Anthony Anderson
Jameson T. Auten
Debra Avila
Doran Barnes
Anna M. Barry
Roberta Boomer
Christopher P. Boylan
Alice N. Bravo
Ron L. Brooks
Dee Brookshire
Louis J. Brown, Jr.
Joseph A. Calabrese
Bill Carpenter
Dorval R. Carter, Jr.
Don Chartock
Randy Clarke
Francis "Buddy" Coleman
Marlene B. Connor
Kevin Corbett
Natalie E. Cornell
Donna DeMartino
Jim Derwinski
Samuel M. Desue, Jr.
Dawn Distler
Julie Dorazio
Sue Dreier
Laura Dudukovich
Katharine Eagan Kelleman
Albrecht P. Engel
Ronald L. Epstein
Stanley G. Feinsod
Nuria I. Fernandez
John C. Fink, III
Carolyn Flowers
Nathaniel P. Ford, Sr.
Russ Frank
Freddie C. Fuller, II
Rob Gannon
David Genova
Gary S. Giovanetti
Michael Goldman
Jeffrey Gonneville
Janet Gonzalez Tudor
Kim R. Green
Sharon Greene
Veronique Hakim
Huelon A. Harrison
Carol Herrera
Kevin J. Holzendorf
Todd Horsley
Paul C. Jablonski

Doug Kelsey
Susannah Kerr
Karen H. King
Jeffrey D. Knueppel
Wes Kooistra
Michele Wong Krause
Jeanne Krieg
Thomas C. Lambert
Richard J. Leary
Douglas Lecato
Adelee Marie Le Grand
Henry Li
Jack Martinson
M.J. Maynard
Erika Mazza
Jonathan H. McDonald
Diana C. Mendes
Angela Miller
Brad Miller
Jeffrey A. Parker
Marie Parker
Ronald A. Pavlik, Jr.
John R. Plante
Joe Policarpio
Allan Pollock
Robert Powers
Arun Prem
Kevin B. Quinn, Jr.
Leanne P. Redden
Ferdinand Risco
Michael I. Schneider
Kimberly Slaughter
Allen C. Smith, III
Scott Smith
David M. Stackrow, Sr.
Robin Stimson
Shunsake Takaya
Neil Tamppari
Gary C. Thomas
William T. Thomsen
Doug Tisdale
Thomas Topolski
Luc Tremblay
William Tsuei
Matthew Tucker
JC Vannatta
Peter Varga
Thomas R. Waldron
Jannet Walker Ford
Jeff Walker
Dottie L. Watkins
Jeffrey Wharton
Paul J. Wiedefeld
Eve Williams
Kimberley Williams
Honorary Board Members
Past Chairmen and Past Presidents of the American Public Transportation Association, American Transit Association, and the Institute for Rapid Transit.
Joseph Alexander
Doran J. Barnes
Ronald L. Barnes
John P. Bartosiewicz
Mattie P. Carter
Flora M. Castillo
Peter M. Cipolla
Shirley A. DeLibero
Rod Diridon, Sr.
George F. Dixon, III
Bernard J. Ford
James H. Graebner
Laurence W. Jackson
Celia G. Kupersmith

Reba Malone
Valarie J. McCall
Michael J. Scanlon
Beverly A. Scott
Howard Silver
Richmond J. Simonetta
Gary C. Thomas
Ronald J. Tober
Michael S. Townes
Peter Varga
Phillip A. Washington
Leslie R. White
Richard A. White