The Mobility Innovation Hub is an interactive portal to share cutting-edge initiatives and "how-to" information on how transit agencies are leveraging new technology and innovation to improve mobility.
This is our industry's laboratory to figure things out, and we'll showcase the many innovations happening at transit agencies each week.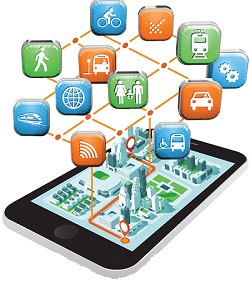 Watch how transit agencies are becoming mobility authorities
What is our Vision?
To highlight next practices, facilitate information sharing, and be a catalyst for a culture of innovation that will support the creation of connected, integrated mobility services with transit as the backbone, and enable APTA members to proactively anticipate and navigate change.