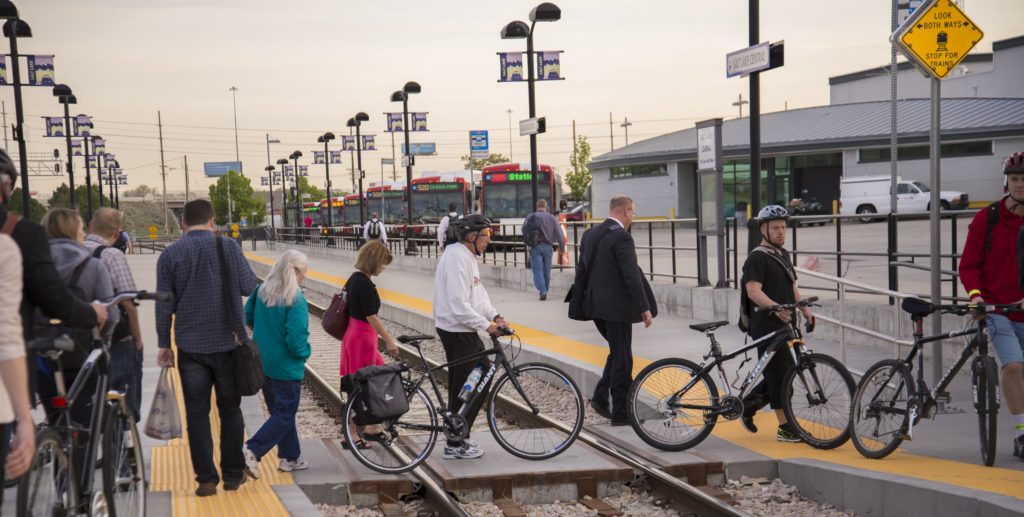 Transit agencies are collaborating with stakeholders to establish innovative public/private pilot projects to reduce the distance between a traveler's origin/destination and a transit station/stop, commonly referred to as the first/last mile.
---
First Transit and Lyft Partner for Bike-Share Program in Portland
Portland, OR
January 2021
First Transit entered an agreement with Lyft to provide operations for BIKETOWN, Portland's all-electric bike-share system. The partnership allows First Transit to perform field operations for the 1,500 bike share system with roughly 140 stations covering 30 square miles. Operations include battery monitoring, deployment, retrieval, and general rebalancing of bike inventory.
---
Kansas City Area Transportation Authority (KCATA):  KCATA is a trailblazer in providing on-demand micro-transit service. Learning from the experience of an unsuccessful micro-transit shuttle pilot in 2016, KCATA's relaunched program provides better experiences for riders who can request a trip specific to their origin and destination. 
Flexible Microtransit:  Micro-transit ridership is currently 15 times higher than it was during its 2016 pilot.  These on-demand services provide better experiences for riders who can request a trip specific to their origin and destination.  Schedules and routes adjust based on demand, and address first- and last-mile challenges (with wait times under 15 minutes.).  
RideKC Bike and Scooter Integration:  KCATA has incorporated pedal bikes, smart, electric-assist bikes, and e-scooters into its family of mobility services under the RideKC brand.    The goal is to build a single, interconnected transit system that gives people the ability to seamlessly move around our region with effective first and last mile transportation solutions in mind and is tied to a robust equity program.   
Integrated Fare Payment:  To make commuter easy, convenient, and healthy, KCATA now offers a combination pass that will let riders check out a Bike Share bicycle and ride a bus using just one pass. 
Kansas City Area Transportation Authority | Drop Mobility
July 2019 – Present
Kansas City, MO
RideKC is a partnership of the Kansas City Area Transportation Authority, BikeWalkKC, and Drop Mobility. The system provides a unique integration of public transit and shared use mobility. Three fleets of traditional pedal bikes, electric-assist bikes, and scooters provide residents and visitors with healthy, sustainable options for getting around Kansas City. The bike share and scooter program is a part of the RideKC regional transit family of mobility services, including Bus, MAX, Streetcar, and now shared use bikes and scooters. Sturdy and stable scooters were added to the RideKC fleet on July 12, 2019.
---
In light of COVID-19, Translink is Installing Decals to Promote Social Distancing at Stations and Bus Stops
March 2020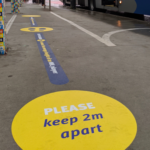 Vancouver, CA
In an effort to encourage social distancing during the COVID-19 outbreak, Translink is installing decals at train stations and bus stops. 
---
SFMTA Launches Adaptive Scooters for People with Disabilities

January 2020
San Francisco, CA
The San Francisco Municipal Transportation Agency (SFMTA) will start four unique adaptive scooter pilot programs Jan. 15, 2020, with a total of 50 adaptive scooters available from the permitted scooter operators Jump, Lime, Scoot and Spin.
---
Greater Dayton RTA Welcomes Spin to Dayton
January 2020



Dayton, OH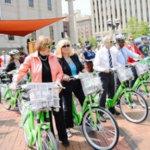 The Greater Dayton Regional Transit Authority (RTA) has taken a hands-on approach supporting the use of shared bikes and scooters in the last fiveyears.  The authority has become the operator of Link, the local bikeshare system, and also the maintenance provider for Spin (owned by Ford) in its shared e-scooter deployment.  At the end of 2019, 225 bikeshare bikes were available in 27 stations in Dayton, as well as about 200 Spin e-scooters.  RTA is working toward integrating these vehicles into a comprehensive "Mobility-as-a-Service" offering that would be available through a single smart phone app.
---
Whitepaper: Identifying Best Practices for Mobility Hubs
February 2019
Vancouver, BC
Prepared by Saki Aono, UBC Sustainability Scholar. View the whitepaper here.
Trinity Metro Starts New First Mile/Last Mile Solution
July 2019 – Present
Fort Worth, TX
Trinity Metro introduces a new service to help employees in the Mercantile area get to work; ZIPZONE. The Mercantile ZIPZONE easily connects TEXRail and bus commuters who travel to the Mercantile Center Station. Powered by Via, the Trinity Metro Mercantile ZIPZONE is a premier rideshare option for bus and train customers to complete their commute. Via's advanced algorithms enable riders to efficiently rideshare in the vehicle. Trinity Metro has partnered with the City of Fort Worth to provide funding for Mercantile ZIPZONE for the one-year pilot project. The city has dedicated $500,000; the remaining $500,000 is part of Trinity Metro's operating budget.
---
SacRT and Micromobility Integration
Sacramento, CA
Summer 2019-Ongoing
Sacramento Regional Transit District (SacRT) has adopted a groundbreaking micromobility strategy to address the "first mile/last mile problem." The agency has partnered with JUMP, an electric micromobility provider, to offer on-demand access to and from light rail stations.
SacRT has worked with JUMP to install charging bays inside light rail stations. These charging bays allow commuters to park an e-bike within the station, where it can charge while docked. On the return trip, the commuter can unlock a charged e-bike at the station and ride it to their final destination. SacRT covers costs for the charging stations by collecting installation and utility fees from the micromobility company.
---
Carpool to Transit
Ongoing
San Francisco, CA
San Francisco Bay Area Rapid Transit (BART) will receive funding for an integrated carpool to transit program that will help users find carpool matches as well as match them to their transit destinations. The project will provide a seamless way to reserve and pay for in-demand parking spaces at BART stations, allow preferential parking for carpoolers while increasing transit ridership by improving access to BART stations. The software will include ways to identify drivers with wheelchair-accessible vehicles. The project is part of the FY 2016 Mobility on Demand Sandbox (MOD) Grant Program.
June 2019 update:
Previous carpool programs including 511's carpool permit and the Scoop to BART program will end as BART works to consolidate the various carpool programs and make it easier and more beneficial for all riders to carpool to any station that offers parking. Previously designated carpool parking sections will be converted into additional permit spaces at lots as the new program is rolled out station by station.
---
HART HyperLINK
2016-Ongoing
Hillsborough County, FL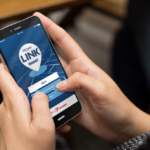 HART's HyperLINK is a first/last mile solution that is fully ADA accessible and designed as a shared-ride service, which reduces transit's impact on the environment. Based on research, residents who have more accessibility to public transit will take advantage of it.
The door-to-bus smartphone app (also available through call center) makes booking and catching a ride on HyperLINK as easy as possible. Need to connect to HART? It's a just a $1 to connect to a designated HART stop, within the zone. Or, if you need to connect ANYWHERE within the zone, pay just $3!
Each ride is payable by cash or credit, so you can pay how you want to pay. Near the end of your journey, book a ride home and a driver will meet you at the bus stop.
HART hopes this new feature will make trips more convenient and accessible to residents in select locations.
---
Rabbittransit – Geisinger partner on new transportation program
April – December 2018
York, PA
Geisinger Health System partnered with Rabbittransit, a regional transportation company that operates in 10 counties in central and southcentral Pennsylvania: Adams, Columbia, Cumberland, Franklin, Montour, Northumberland, Perry, Snyder, Union and York. Through its partnerships, Rabbittransit can arrange patient transport in additional counties in Geisinger's coverage area including Luzerne, Lycoming, Schuylkill and Lackawanna.
The pilot program was conducted in two locations: the Scranton area, within 25 miles, to test an urban setting, and the Danville area, within 50 miles, to test a rural setting.
---
Denton County Transportation Authority (DCTA) Drive.ai Announces On-Demand Self-Driving Car Service on Public Roads in Texas
July 2018
Denton County, TX
This pilot program is a model for the deployment of self-driving vehicles in a public setting, one of the first of its kind in the nation, and a major step forward for the industry. Drive.ai's self-driving on-demand service will be operated in conjunction with Frisco TMA, a public-private partnership dedicated to bringing innovative last-mile transportation options to the growing population of Frisco, Texas. The Frisco TMA includes the City of Frisco, HALL Group, Frisco Station Partners, The Star, and the Denton County Transportation Authority, which will administer the program. Read more here.
---
Valley Metro + Waymo announce technology & transit partnership
April 2018
Phoenix, AZ
Valley Metro and Waymo joined forces to introduce a new partnership that will help drive the future of transportation. Using Waymo's self-driving vehicle technology, Valley Metro will participate in an innovative travel solution pilot that can be modeled across the country. Visit their website to learn more about the partnership
---
Go Centennial Pilot
August 2016 – February 2017
Centennial, CO
The Go Centennial pilot was a public-private partnership between the City of Centennial, CH2M, the Denver South Transportation Management Association (DSTMA)/Southeast Public Improvement Metropolitan District (SPIMD), Lyft, Via Mobility Services (Via) and Xerox (Conduent) to address the first and last mile problem – how to get travelers to and/or from transit stations. This model applied an on-demand, demand-responsive mobile platform to provide efficient transportation connections to and from the Regional Transportation District (RTD) Dry Creek Light Rail Station in Centennial, Colorado.
---
CTA and Divvy
2016
Chicago, IL
CTA received funding for a project that will incorporate the local bike sharing company, Divvy, a 580 station bike share service, into CTA's existing transit trip planning app so users can identify the availability of bikes or docking stations near their transit stops, and pay for bike rentals. The project is part of the FY 2016 Mobility on Demand Sandbox (MOD) Grant Program.
---
West Salem Connector On-Demand Transit Project
June 2015
Salem, OR
Looking to solve the first-and last-mile issue, Cherriots began operating the West Salem Connector on June 1, 2015 as a pilot project in Salem, OR.
The West Salem Connector is a reservation-based, shared-ride transit service which runs Monday-Friday, 6 a.m. to 9 p.m.. When riders book trips online or by calling, the booking software automatically generates a trip manifest. That information is then relayed to the bus drivers via on-board tablets. Drivers pick up and drop off riders in a 14-passenger cutaway bus on a route that changes every hour based on demand.
The only scheduled element of the system is at Glen Creek Transit Center, where the bus lays over for ten minutes once an hour. This is where riders can transfer to frequent bus service to downtown Salem, as well as walk onto the bus without a reservation. APTA members can access a presentation on the pilot project here.