Public Transportation's Impact is Far and Wide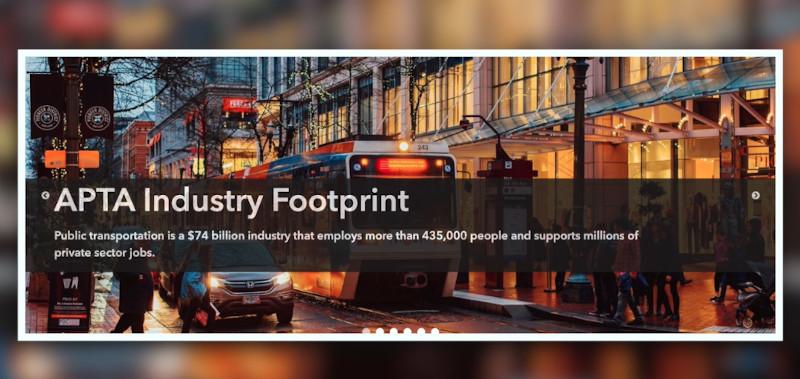 Public transportation is a $79 billion industry that employs more than 430,000 people and supports millions of private sector jobs.  Did you know that 87% of bus and rail trips directly benefit the economy by getting people to work and connecting them to local businesses?
Public transportation serves individuals in communities large and small — all across America.  It's a link to jobs and to opportunities; it connects people to schools and health care and to their communities and the people and places that are important to them.
APTA's Industry Footprint has the latest info on the breadth and depth of public transportation as well as key facts and statistics at the state level by congressional district.