Join one of over 130 APTA committees and subcommittees to:
COLLABORATE with colleagues
SHARE your knowledge and expertise
IDENTIFY problems and solutions
LEARN about key industry issues
DEVELOP strategies
SHAPE policies
NETWORK with like-minded members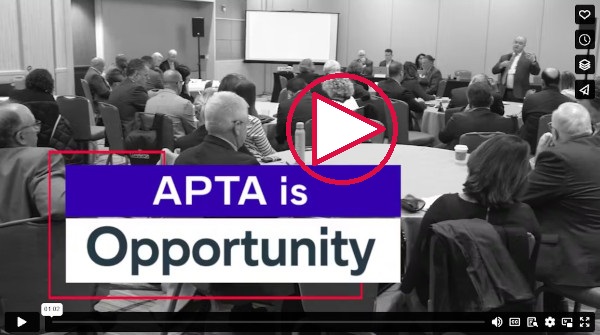 Interested in Participating?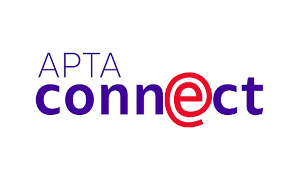 APTA Committees and Subcommittees are now part of APTAconnect, APTA's members-only, secure online community space specifically designed to connect you to your peers, colleagues, and friends.
Our online communities are aligned with APTA's highly valued committees. If you're a member of a committee, you're automatically a member of its corresponding online community.
Committee membership is open to all employees of APTA members in good standing, and participation in one or more committees/subcommittees is encouraged and welcomed.  For more information on becoming an APTA member, visit our Join APTA page.
Except for those committees listed as "by appointment only," you may join a committee or subcommittee by using the Join a Committee page (you must be logged in to access the page).
---
CATEGORIES:
General
Business Members
Bus & Paratransit Operations
Commuter & Intercity Rail
Government Affairs
Management & Finance
Marketing & Communications
Policy
Rail Transit
Research & Technology
Small Operations
State Affairs
Transit Board Members
Workforce Development
---
General
Business Members
Bus & Paratransit Operations
Commuter & Intercity Rail
Commuter Rail Committee

Commuter & Intercity Passenger Rail Legislative Subcommittee
Commuter Rail CEOs Subcommittee
Commuter Rail PTC Subcommittee

High-Speed & Intercity Passenger Rail Committee

High-Speed & Intercity Passenger Rail Legislative Subcommittee
High-Speed & Intercity Passenger Rail Membership/Outreach Subcommittee
High-Speed & Intercity Passenger Rail Nominating & Bylaws Subcommittee
High-Speed & Intercity Passenger Rail Program Subcommittee
High-Speed & Intercity Passenger Rail Regional Corridors Subcommittee
High-Speed & Intercity Passenger Rail Technical Subcommittee
High-Speed & Intercity Passenger Rail Workplan Subcommittee
Government Affairs
Legislative Committee

Business Member Legislative Subcommittee
Commuter & Intercity Rail Legislative Subcommittee
Federal Procedures & Regulations Legislative Subcommittee
Funding, Finance & Tax Policy Legislative Subcommittee
Intergovernmental Issues Legislative Subcommittee
Small Operations Legislative Subcommittee
Transit Board Members Legislative Subcommittee
Management & Finance
Marketing & Communications
Policy
Sustainability Steering Committee/SUDS P&P Committee (by appointment only)
Sustainability Committee

Environmental Management Systems Subcommittee
Sustainability Commitment Signatories Subcommittee

Planning and Program Development Committee

Environmental Justice/Title VI Subcommittee
Environmental Subcommittee
Major Capital Investment Planning Subcommittee
Metropolitan Planning Subcommittee
Transit Operations Planning and Scheduling Subcommittee
Transit Oriented Communities Subcommittee
Transit Performance Management Subcommittee
Rail Transit
Rail Transit Committee

Research & Technology

Research & Technology Committee

Communication Solutions Subcommittee
Emerging Technology Subcommittee
Systems Engineering Subcommittee
Technology Workforce Subcommittee
Technology Safety, Security, and Risk Subcommittee
Technology Portal Working Group

Small Operations

Standards

State Affairs

Transit Board Members

Workforce Development