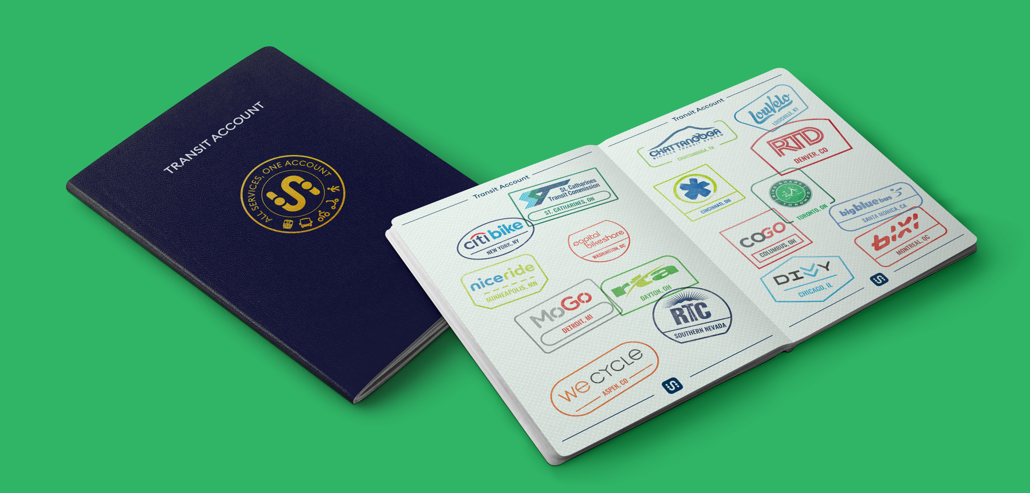 Transit agencies are developing pilots and programs that foster a fluid and linked transportation system incorporating all modes to deliver people to their destination in a seamless fashion, enabling truly complete or point-to-point trips.
Transit App launches Transit Accounts: A Universal Solution to Bikeshare and Public Transit Payments
September 2019
US & Canada
Transit App has introduced Transit Accounts, a universal way to pay for Bikeshare and Public Transit. Capitalizing on the GBFS (General Bikeshare Feed Specification) and GTFS (General Transit Feed Specification), Transit Accounts uses ticketing APIs to facilitate single payments through the app. Transit App has partnered with several large and small transit and bikeshare systems to allow app users to use one account and one payment. The new function is continuously expanding.
---
Transfort Introduces Mobile Ticketing App
August 2019
Ft. Collins, CO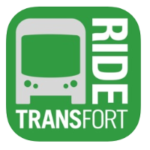 Transfort e-Ticket gives riders the ability to buy tickets via their mobile device before they travel. Single, Round Trip, Day Passes, 7-Day Passes, 31-Day Passes and Annual Adult Passes are available through the app. Passengers who qualify for discounted Senior or Disabled passes may also use the app by purchasing their passes from a customer support representative at one of Transfort's three transit centers. Riders then simply scan their mobile barcode tickets on the new electronic validation devices when boarding the bus.
---
Tri-Met's Hop Fastpass – Open Architecture Fare Payment
2017 launch, updates ongoing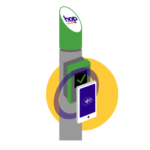 Portland, OR Area
The Tri-County Metropolitan District of Oregon (Tri-Met), the primary public transportation provider in Portland, utilized a novel approach to build the Hop Fastpass, its public transit payment system that first launched in 2017 and has steadily added new features. Instead of building a closed fare payment system with proprietary software and hardware, the agency chose to design the Hop Fastpass through "open architecture" that provides flexibility to adjust individual software and hardware components.
---
King County Metro's Ride2 Program
December 2018 – ongoing
King County, WA
King County Metro offers on-demand shuttles providing a car-free connection within the designated service area between home, school, or work and transit at Eastgate Park & Ride. Learn more about their on-demand service.
---
Valley Metro + Waymo announce technology & transit partnership
June 2018
Phoenix, AZ
Valley Metro and Waymo joined forces to introduce a new partnership that will help drive the future of transportation. Using Waymo's self-driving vehicle technology, Valley Metro will participate in an innovative travel solution pilot that can be modeled across the country. Visit their website to learn more about the partnership
---
DART Expands Customer Connectivity Options with Digital Kiosks
June 2018
Dallas, TX
With a continued focus on enhancing customer Mobility as a Service (MaaS) opportunities, Dallas Area Rapid Transit (DART) is contracting with Landmark Infrastructure Partners LP to develop a smart media and communications digital platform which will include the deployment of content-rich kiosks at strategic high-traffic locations throughout the DART network. Learn more here