David J. Carol
Chief Operating Officer
David J. Carol is the Chief Operating Officer for the American Public Transportation Association (APTA).
Carol is responsible for supporting the activities of the CEO, streamlining and integrating internal APTA operations, and leading APTA's advocacy and support for the industry's rail services and initiatives.
Carol has spent his entire career in transportation as a lawyer, government affairs manager, advocate and project director. Prior to joining APTA in 2018, Carol spent nine years with WSP, serving as its Market Leader for Passenger, Freight and High-Speed Rail. He led various major passenger and high-speed rail projects across the US, and most recently helped manage design and construction of new light-rail transit projects in both Tel Aviv and Jerusalem. Carol also worked for the Charlotte Area Transit System (CATS), leading commuter rail, streetcar and multimodal station programs.
He spent 19 years with Amtrak, where he served as Assistant General Counsel, Senior Director of Congressional & State Affairs, and Vice President High Speed Rail. He served on Amtrak's Management Committee and led the planning and construction of the Northeast corridor Acela High-Speed Rail program.
Carol received his bachelor's degree from Amherst College, and master's and law degrees from the University of Virginia.
---

T.J. Doyle
Vice President – Communications & Marketing
T.J. Doyle is the Vice President – Communications & Marketing for the American Public Transportation Association (APTA).
Doyle, who joined APTA in July 2019, has 20 years of experience in association communications and marketing. He oversees the development of APTA's messaging and communicates key public transit industry information to its members, the media, and the public.
The Communications & Marketing Department is responsible for implementing the Research, Communication and Advocacy program in conjunction with the Government Affairs and Policy departments. It also undertakes media relations efforts in support of APTA positions and activities and writes and develops print and electronic communications vehicles, including Passenger Transport and PT Express, to tell the industry's story and promote the benefits of public transportation.
Prior to joining APTA, Doyle worked at the National Association of Realtors, where he spearheaded marketing and communications efforts for the association's research group, before leading digital communications, executive communications, media communications and member communications teams.
Doyle holds a bachelor's degree from The College of William and Mary, and a master's degree from Georgetown University.
---

Carita Ducre
Vice President – Workforce Development and Educational Services
Carita Ducre is the Vice President of Workforce Development and Educational Services for the American Public Transportation Association (APTA).
Ms. Ducre, who joined APTA in 2023, leads APTA's educational programming (including Leadership APTA, Emerging Leaders, and APTAU) and supports APTA's member organizations with strategic workforce development, succession planning, and recruiting and retention initiatives. She also provides oversight of APTA's Foundation.
Prior to joining APTA, Ms. Ducre was a Managing Partner and Senior Consultant with Insight Strategies, Inc. where she worked with public and private sector organizations across the United States on workforce development and education, strategic organizational assessments and initiatives, performance management, and thought leadership relating to diversity, equity, and inclusion.
She is a graduate of Notre Dame with a BA in English and holds several University certificates including the Yale University School of Management. She is a Marshall Goldsmith Certified Coach.
---

Linda Ford
General Counsel
Linda Ford is General Counsel for the American Public Transportation Association (APTA). As such, she provides legal advice and counsel to the association and its members. In addition, she oversees contract preparation and prepares association responses to proposed legislation and regulations.
Ford, who came to APTA in 2017, has more than 10 years of legal experience, beginning in 1995 when she served as an environmental attorney for the Indiana state government. In 2001, she took a senior attorney-advisor position with the U.S. Department of Transportation, followed by five years of serving as the Federal Transit Administration's Assistant Chief Counsel for Legislation and Regulations. She also led FTA's Office of Civil Rights for six years.
Ford obtained her law degree from Indiana University School of Law-Indianapolis and her bachelor's degree in general science from Purdue University in West Lafayette, IN.
---
Christina Garneski
Vice President – Meetings and Membership Services
Christina Garneski, CAE is the Vice President, Meetings and Membership Services for the American Public Transportation Association (APTA). She leads strategic initiatives for APTA meetings and membership services, overseeing membership recruitment and engagement, meetings and conference production, and sponsorship and partner programs.
Garneski brings more than 18 years of association leadership, membership and events experience. Before joining APTA, she served as the Senior Director, Marketing and Membership for the Association for Psychological Science where she provided leadership and set strategic direction for the 35,000 member international scientific society. She was responsible for dues and non-dues revenue, overseeing membership and partnership programs for annual national and biennial international conventions.
Prior to that, she was the Vice President of Marketing, Communications & Events for the National Parking Association where she led several core business functions, produced major industry annual events, and served as Editor-in-Chief of Parking magazine. Garneski spent 10 years with the Institute of Transportation Engineers, ultimately serving as the Senior Director of Marketing & Membership.
Garneski obtained her Bachelors of Business Administration degree in Marketing from James Madison University. She is a Certified Association Executive (CAE) and currently serves as the immediate past chair of the ASAE Marketing Professionals Advisory Council.
---

Art Guzzetti
Vice President – Mobility Initiatives and Public Policy
Art Guzzetti, a 40-year professional in public transportation at the local, state and national levels, serves as Vice President-Mobility Initiatives & Policy for the American Public Transportation Association (APTA), the trade group for the public transportation industry. Among other things, Mr. Guzzetti is responsible for APTA's extensive policy development and research agenda, and for advancing policies favorable to public transportation with Congress, the Administration, state and local governments, with grass-roots and stakeholder organizations, and with public policy think tanks. A key current focus is integration of transit networks with new and emerging public and private mobility services, including micro-transit, transportation network companies, automated vehicles and bicycles. The public transit agency of the future will weave these services into a system, with high-capacity transit lines in key corridors as the backbone.
Prior to coming to Washington in June 1997, Mr. Guzzetti had 16 years of management experience with two of the nation's leading public transportation systems: New Jersey Transit and the Port Authority of Allegheny County.
Mr. Guzzetti has a Political Science degree from Edinboro State University, and a Master of Public Administration Degree from the University of Pittsburgh. Among other position, he is the immediate past national president of the Transportation Research Forum. He has been married for 40 years and is father to four children and the grandfather of five.
---
Kym Hill
Vice President – Executive Office & Corporate Secretary
Kym Hill is the Vice President of the Executive Office for the American Public Transportation Association (APTA).
Hill, who joined APTA in 2014, supports the President and CEO in building strategy, managing special projects and driving the association's most critical cross-organizational work to meet the needs of its members. She serves as a direct liaison to the APTA Board of Directors and Executive Committee. With more than 25 years of professional experience in the public, private and non-profit sectors, Hill has also served as a professional staffer for several United States Senators and national political committees.
In addition to her Capitol Hill experience, Hill has held senior positions working with Fortune 500 companies and a private family grantmaking foundation.
Hill holds a bachelor's degree in communications/political science and is a master's degree candidate both from Boston University.
---
Shelley Taggart Kee
Vice President – Human Resources and Administration
Shelley Taggart Kee is Vice President – Human Resources and Administration for the American Public Transportation Association (APTA).
She brings more than 20 years of experience in human resources and association management. She leads strategic initiatives for human resources where she is responsible for overseeing recruitment, retention, workforce planning, benefits, and compensation, managing employee relations, staff development, and ensuring overall compliance with local, state and federal employment laws. She is also responsible for providing oversight of APTA's office administration and conference facilities. Prior to joining APTA, she was Director of Human Resources at the Center for Strategic and International Studies (CSIS), where she was responsible for an organization of more than 200+ employees, interns, and expert affiliates. She has held similar positions with the Aspen Institute, the Association of Governing Boards of Universities and Colleges (AGB), and USA TODAY.
She is a member of the Society of Human Resource Management (SHRM) where she earned her SHRM-CP credential and is a member of the District of Columbia SHRM Chapter. She also earned a Senior Professional in Human Resources (SPHR) credential from the Human Resources Certification Institute (HRCI).
Kee has a bachelor's degree from Howard University and a master's degree in human resource management from the University of Maryland University College.
---

Ward W. McCarragher
Vice President – Government Affairs & Advocacy
McCarragher manages APTA's lobbying efforts on federal legislative issues that affect the public transit industry on Capitol Hill. In that capacity, he oversees industry efforts on the federal budget, the annual appropriations process, multi-year surface transportation authorization bills, and security, tax, energy and environmental legislation and measures that affect public transit, commuter and intercity passenger rail service, including high-speed passenger rail. He also serves as a staff advisor to APTA's Legislative Committee.
Before joining APTA in 2018, McCarragher served as Majority/Minority Chief Counsel for the U.S. House of Representatives' Committee on Transportation and Infrastructure for 20 years. Prior to that, he served as Majority/Minority Counsel for the Subcommittee on Surface Transportation and the Subcommittee on Economic Development and Public Buildings. In these roles, he has been directly involved in negotiating, drafting and supporting each of the public transit titles of the surface transportation legislation, starting with the Transportation Equity Act for the 21st Century (TEA 21) and up to and including the Fixing America's Surface Transportation Act (FAST Act).
He earned his Juris Doctor from the University of Wisconsin Law School and his Bachelor of Arts from the University of Wisconsin-Madison.
---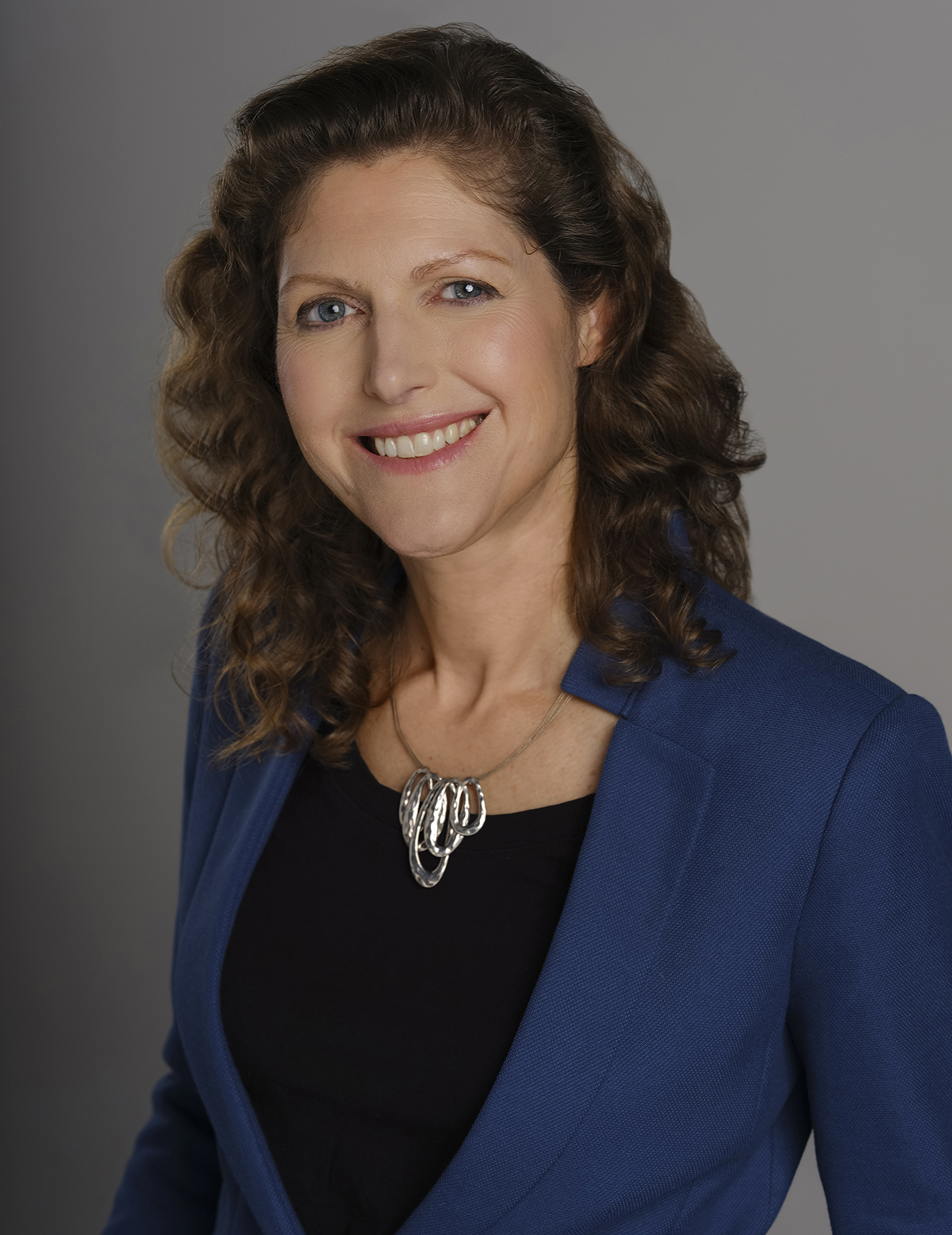 Petra Mollet
Vice President – Strategic & International Programs
Petra Mollet is Vice President-Strategic & International Programs for the American Public Transportation Association (APTA). Her responsibilities include APTA's governance, strategic planning and annual business planning.
Before she joined APTA in February 2008, Mollet was director of corporate development in the corporate office of the International Association of Public Transport (UITP), based in Brussels, Belgium. She led UITP's worldwide expansion and its external relations, as well as supporting the launch of UITP's Sustainable Development Program in 2001.
Mollet earlier was executive director of POLIS, an association of European local and regional transportation authorities. She began her professional career as a writer, researcher and editorial assistant for the Association of European Automobile Manufacturers.
She is a graduate of the University of Virginia and holds a master's degree in natural resources from Virginia Polytechnic Institute and State University.
---