Investing in world class transit: what it takes to streamline project delivery and build accessible, sustainable, and equitable service.
APTA is partnering with the Public Transport Association of Australia and New Zealand to provide an international study mission to four regions that are making unprecedented investments in public transportation infrastructure.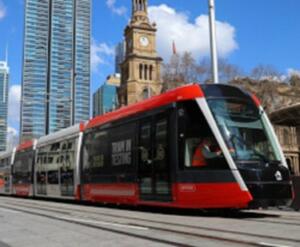 Save the date and plan to join us August 7-18, 2023, for an opportunity to engage with key transit officials In Melbourne, Sydney, Brisbane, and Auckland on the latest advances in public transportation as well as witness innovations in service and infrastructure development first-hand.
The study mission will focus on a mix of strategic and operational topics such as:
Planning for increased public transportation development,
Rebuilding ridership,
Land-use and transit,
Streamlined project delivery models,
Advances in mobility integration,
Fare and ticketing systems,
The transition to zero-emissions, and
Enhancing the customer experience.
Spaces will be limited and APTA will seek to have a balance of public and private sector participation.
Stay tuned for more details and how to apply later this year. Expressions of interest can be sent to Petra Mollet.