Investing in world class transit: accessible, sustainable and equitable
The application period for this study mission has closed.
APTA is partnering with the Public Transport Association of Australia and New Zealand (PTAANZ) to provide an international study mission to four regions that are making unprecedented investments in public transportation.
Join us for this unique opportunity to engage with key transit officials In Auckland, Melbourne, Brisbane and Sydney, on the latest advances in public transportation as well as witness innovations in service and infrastructure development first-hand.
The study mission will focus on a mix of strategic and operational topics such as planning for increased public transport development, rebuilding ridership, land-use and transit, streamlined project delivery models, advances in mobility integration, fare and ticketing systems, the transition to zero-emissions and enhancing the customer experience.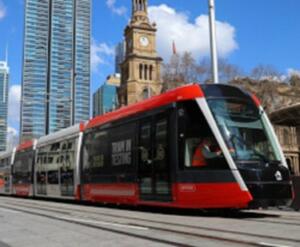 Led by APTA Chair Dorval Carter and APTA President and CEO Paul P. Skoutelas, this high-level, policy-oriented study mission will be a unique learning opportunity that promotes information-sharing and education for participating members. The mission will consist of in-depth stakeholder presentations and roundtable discussions with decision-makers and practitioners; guided site visits; and debriefing sessions. The aim is to provide a view on a diversity of innovative transit experiences covering all modes and in a variety of operational settings.
Practical Details
Spaces will be limited and APTA will seek to have a balance of public and private sector participation.
The cost of the trip is $10,250 and includes hotel accommodations from August 2 – August 16, 2023, flights between Auckland-Melbourne, Melbourne-Brisbane, Brisbane-Sydney, airport transfers, on-site travel and tour support and most meals.
Members will arrange their own air transportation to Auckland and return from Sydney with arrivals no later than midday Wednesday August 2 and return no earlier than Wednesday August 16, 2023.
The Study Mission Itinerary includes the option to participate in the annual conference of the Public Transport Association of Australia and New Zealand on Wednesday August 9, as well as the accompanying gala dinner that evening. There will be a separate cost of $660 for the conference registration and gala.
A program booklet with local host profiles, participant bios and a detailed itinerary will be provided prior to departure. Participants will have the opportunity to take part in pre-trip calls to review the study mission framework and discuss key questions and desired takeaways.
Subject to available space, participants may bring a spouse/partner/ /accompanying person and there will be an additional charge of $2455 to cover internal flights, hotel breakfast supplement costs, coach transfers and the costs of tour operator services. Accompanying persons must be 18 years of age or older.
All mentioned fees are in US$.
Application Process
For further information, please contact Petra Mollet or 202-496-4852.
Applicants must 1) be an APTA member 2) commit to participate in the entire duration of the trip, and 3) be a CEO or senior-level executive of a transit agency; be a transit board member; or be a senior-level executive of a business member organization with expertise and responsibilities in the relevant topics of the study mission.
APTA is committed to diversity. We seek to assemble a mission representative of that diversity, including public and private sector participants, and in accordance with APTA's diversity and inclusion policy. If the mission is oversubscribed, preference will be given to one applicant per APTA member organization.
All participants on the trip will be required to have a passport valid at least six months past the travel dates. If you have a passport, please check that the current expiration date meets this requirement. If you do not have a passport, please apply for one in the near future as the turnaround time can sometimes be lengthy. Note that U.S. citizens do require visas for both Australia and New Zealand and further guidance will be provided.
Public Transportation in Australia and New Zealand
Governments across Australia and New Zealand are making unprecedented investments in public transport infrastructure, recognising the importance of reducing carbon emissions from transportation by giving communities more sustainable travel options. Key projects include:
Sydney Metro: Australia's biggest public infrastructure transport project that will transform Sydney's rail network with 4 metro lines, 46 stations and 113 kilometres (over 70 miles) of new metro rail by 2030.
The Cross River Rail project in Southeast Queensland will deliver a new rail line that will be 10.2 kilometres (over 6 miles) long, including twin tunnels that will travel under the Brisbane River and the city centre.
Melbourne's major transport infrastructure projects include the Metro Tunnel project, which will create a new rail line through the city centre including next generation signalling technology and 5 new stations.
The City Rail Link (CRL) project in Auckland is the largest transport infrastructure project ever to be undertaken in New Zealand. It will double the Auckland rail network's capacity with a 3.45-kilometer (over 2 miles) twin-tunnel underground rail link.
There is also a strong commitment to transitioning to zero emissions bus fleets:
Auckland is aiming to transition its whole bus fleet to electric and hydrogen power by 2030.
Sydney is aiming to transition all its buses to zero emissions by 2035.
From 2025, all new buses purchased by the Victorian Government will be zero emissions.
Queensland is phasing out the purchase of new diesel buses, with all new buses in South East Queensland to be zero emissions from 2025, expanding to regional Queensland between 2025 and 2030.