About this Conference
The Legislative Conference is an opportunity for public transportation industry professionals across the nation to make our presence felt and our voices heard in Washington, DC. The Conference educates members on important federal legislation and policy initiatives; provides members with the opportunity to shape the industry's policies and federal advocacy agenda.
Who should attend: CEOs, board members, government affairs and communications professionals, transit operators, consultants, manufacturers and suppliers, local coalition members, and state association leaders.
More About this Conference
With the current surface transportation law expiring in September 2020, it is critical to engage and build stronger relationships with Members of Congress and their staff, to increase investment in public transportation. We need to keep up our efforts to ensure that Congress builds on past gains, opposes proposals to cut key transit investments, and understands the importance of fixing the Highway Trust Fund. By working together we will be well positioned to capitalize on opportunities, overcome challenges, and advance our agenda of increased mobility and economic opportunities for all Americans.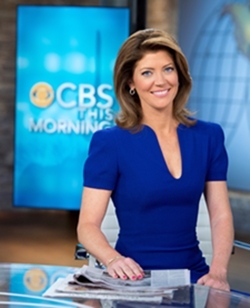 Keynote Speaker Norah O'Donnell
Join us for APTA's 2020 Legislative Conference, and hear directly from influential leaders, and top voices in the political process, including keynote speaker Norah O'Donnell, anchor for the CBS Evening News and a contributor to 60 Minutes. Prior to becoming anchor in 2019, O'Donnell served as a co-host for CBS This Morning and CBS News Chief White House Correspondent.
O'Donnell has covered six presidential elections and traveled around the globe to interview some of the world's most notable figures. Norah's deep experience with current events, politics, and the shifting role of the media in public discourse allows her to take audiences behind-the-scenes to break down the issues making news today.
She offers an in-depth look at the day's biggest issues, the personalities and policies driving Washington, and the role of women in politics and the media today.