Details
This webinar was held on Thursday, April 30, 2020.
Overview
Join this webinar to learn how New York City Transit has developed effective methods to clean, disinfect, and put microbial shields on their trains and buses in a practical, hands-on presentation. As agencies and cities think about re-opening, it will be crucial to help the riding public understand public transit is a safe place. NYCT will share techniques that will be helpful now, for agencies trying to figure out what to do with reduced staff, and will also be helpful if there is a second wave of infection. Our speaker will answer questions about what NYCT has tried, and what has worked best.
Moderator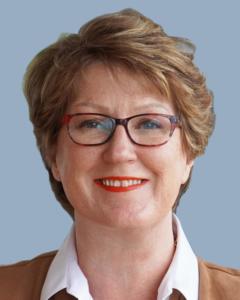 Julie Green
Vice-President New York Region
LTK Engineering Services
Brooklyn, NY
Julie Green is Vice President for LTK's New York Region where she is responsible for all rail, bus and systems engineering projects and staff in the region. Julie also provides expert consulting support on procurement of rail, bus and systems nationwide, as well as engineering cost estimates in support of procurements or change orders, and FTA Buy America Audits for all vehicle manufacturers.
Julie's experience combines both engineering and business, making her a specialist in both the technical and financial aspects of transportation systems. She has been involved in the design, procurement, commissioning and operations of rail, bus and transportation technology systems for 25 years. Julie has been involved in a number of signature transportation projects during her career including Amtrak's Acela train, Europe's Eurostar train, Houston Metro's first LRT system, SEPTA's Key Card system and, most recently, multiple subway car projects for NYCT.
Presenters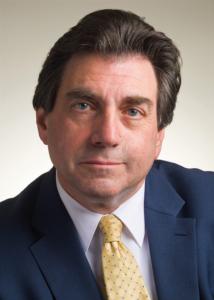 John Santamaria
Vice President/Chief Mechanical Officer – Division of Car Equipment
MTA New York City Transit
Vice-Chair, APTA Rolling Stock Equipment Technical Forum
Brooklyn, NY
John's professional career began with a cooperative project at Rockefeller University, performing power utilization research for the New York State Energy Office. John was employed at Northrop-Grumman for fourteen years as a design and test engineer specializing in the integration of avionic electronic systems on aircraft carrier-based test equipment.
John has been employed by New York City Transit since 1997 and is currently the Vice-President and Chief Mechanical Officer within the Division of Car Equipment. Prior to his current position, John served as the Assistant Chief Mechanical Officer of Car Equipment Engineering and Technical Support for four years and as the Assistant Chief Officer of the Central Electronics Shop for the Department of Subway's Electronic Maintenance Division for ten years.
John is a licensed Professional Engineer in New York State and a member of the Institute for Electrical and Electronic Engineers (IEEE). He is the co-chair of the APTA Rolling Stock Technical Committee, an active participant within the Electronic Industry Advisory Board for DeVry College of New York as well as the New York Regional Railcar Consortium. An avid sportsman, John is a certified Bow and Gun Hunter Safety Instructor for the NYS Department of Environmental Conservation.
John attended Cardinal Hayes High School in the Bronx and graduated from Manhattan College with an undergraduate degree in Electrical Engineering and a master's degree in Computer Engineering.