Details
This webinar was held on Tuesday, January 19, 2021.
Overview
Under 49 CFR part 270, the Federal Railroad Administration requires each passenger rail operation to set forth a statement in its System Safety Program plan that describes the certification process used to help ensure that safety concerns and hazards are adequately addressed before the initiation of operations or major projects to extend, rehabilitate, or modify an existing system or replace vehicles and equipment.
Using seasoned practitioners and senior leadership perspectives, we will use this opportunity to introduce to Commuter Rail operations, administrative, and safety professionals the processes, impacts and benefits of conducting a risk-based Safety and Security Certification.
Moderator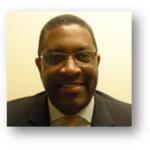 Gardner C. Tabon
Chair – APTA Commuter Rail Safety and Security Subcommittee
VP, Chief Safety Officer
Capital Metro
Austin, TX,
Gardner serves as Capital Metropolitan Transportation Authority or Cap Metro's Vice President, Safety, Risk Management, and Accessible Services Management and Chief Safety Officer. He has been in his current role since July 2018 and is responsible for research, development, implementation, management, and/or maintenance of all safety-related programs. And is also responsible for Corporate Safety, and oversite of contractors providing bus, commuter rail, and on-demand services on behalf of Cap Metro.
His career has been diverse. Over 34 years ago, he began his career in transportation as a block operator/assistant train director for Amtrak. During a near 14-year career with the Long Island Rail Road (LIRR), he would serve in various passenger and freight capacities, and system safety. In the years following his career with LIRR, he served as heavy rail transit safety expert for Metropolitan Atlanta Rapid Transit Authority or MARTA, safety and security chief for Valley Metro (Phoenix, AZ), and high-speed passenger and freight rail safety manager – highest organizational level afforded an expatriate — for Saudi Railway Company or SAR, and New Jersey Transit's Chief Office of System Safety.
Gardner recently completed a 3-year term as an industry representative on the USDOT's Northeast Corridor Safety Committee. He is the American Passenger Transportation Association's (APTA) Commuter Rail Safety & Security Subcommittee chairman and serves as a senior subject matter expert on APTA's Safety & Security Certification Recommended Practices Working Group. Over the years, he has been known to participate on various Transportation Research Board / Transportation Cooperative Research Program panels, as is a member of the Transit Advisory Committee for Safety or TRACS Employee Safety Reporting Subcommittee.
He is a member of the American Society of Safety Engineers, the National Fire Protection Association, and the World Safety Organization. He is certified by the World Safety Organization as a certified safety executive and holds a USDOT-required Transit Safety and Security Program or TSSP certification.
Presenters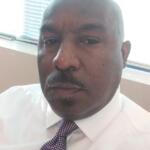 Joel Elder
Sr. Technical Advisor – System Safety / Program Manager 1 – Engineering
HNTB Corporation
Newark, NJ
Joel Elder is a Sr. Technical Advisor – System Safety assigned to HNTB Corporation's New York Office serving clients nationally as a member of the Critical Infrastructure Protection, Safety & Security Operations Group. He has over 24 years of professional experience in system safety engineering, safety and security program management, safety and security certification, and risk management in rail transportation and aerospace industries. He has served in the roles of Safety Program Manager, System Safety and Security Certification Program Manager, and System Safety Technical Analyst, and has managed the implementation of safety and security program requirements into various passenger commuter rail, rail transit, bus transit, and shared passenger /freight railroad projects requiring technical expertise and knowledge of the governing regulatory requirements for rail safety at both Federal and State levels. Joel started his engineering career in the US Navy, assigned to the Naval Air Engineering Center (NAEC), Lakehurst, NJ, and following his service entered the private sector and spent the next 10 years employed in the aerospace industry, notably with General Electric Astro-Space Division, Princeton NJ, and Lockheed Martin Aeronautics Division, Denver, Colorado, where he achieved the position of Sr. System Safety Manager responsible for Delta Commercial Satellite Launch/Systems/Platforms. Joel then moved into the Transportation and Infrastructure sectors, where he served in system safety technical and managerial roles at Booz Allen & Hamilton Inc., and AECOM on major regional rail projects in the Northeast United States, prior to joining HNTB. Joel holds a Bachelor of Science in Mechanical Engineering from Fairleigh Dickinson University, Teaneck NJ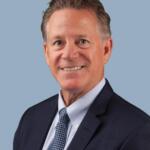 David Genova
Vice Chair – APTA Commuter Rail Safety and Security Subcommittee
Director, Transit Advisory Services
HATCH LTK
Denver, CO
David Genova is a collaborative, transparent, innovative, and seasoned leader with 21 years of executive-level leadership experience, most recently as the CEO of Denver RTD, overseeing bus, rail, paratransit, and facilities operations. He has experience delivering capital programs on time and on budget.
David is recognized as a national industry leader formerly serving on the APTA Board of Directors Executive Committee, the APTA CEO Coordinating Council, past Chair of the APTA Rail Transit CEOs Committee, and past Chair of APTA Rail Transit Committee. Dave has also performed 12 peer reviews with APTA.
He implemented the largest transit P3 project in the US resulting in RTD's new commuter rail network. Over 3 years, he opened 6 new transit corridors with 4 (1 BRT, 2 commuter rail and 1 light rail) in 14 months. Prior to his CEO role he served as Assistant General Manager of Safety, Security and Facilities. He has safety certified 7 light rail lines, 3 commuter rail lines, Denver Union Station, several transit centers, and 1 bus rapid transit line.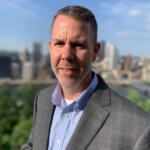 Kevin Jones
Senior Associate
ADS System Safety Consulting
Pittsburgh, PA
Kevin Jones has over 20 years in the transit safety & security industry, including time at an agency along with current consulting experience.
Currently, Kevin is a Senior Associate and Project Manager with ADS System Safety Consulting, LLC. At ADS, Kevin helps to lead a team that is responsible for ensuring compliance with the federally mandated Safety and Security requirements during design and build of applicable transit systems.
Prior to joining ADS, Kevin was a Senior System Safety Manager with STV Incorporated and the Director of System Safety for Parsons Transportation Group (PTG). In these capacities, Kevin directed a staff to oversee and conduct system safety and safety certification work at many major US transit properties.
Kevin has performed safety certification at several transit agencies including Houston Metro, DART, LACMTA, WMATA, CTA, Valley Metro, Miami Dade, Region of Waterloo, MTA Baltimore and NICTD.
Prior to working at PTG, Kevin was the Senior Rail and Facilities Safety Specialist and Bus Safety Specialist for the Port Authority of Allegheny County in Pittsburgh, Pennsylvania. In that time, he had over 10 years of experience in providing mass transit safety
Kevin is a Senior Associate Staff Instructor for TSI and has been actively teaching for 17 years. He is also actively involved in APTA where he currently is the Vice Chair of the Rail Safety Committee and Chair for the APTA Recommended Practice on Safety & Security Certification.
Kevin holds a Bachelors of Science degree in Safety and Environmental Management from Slippery Rock University and has earned the TSSP designation through TSI and the PTSCTP Certification (Bus and Rail) from FTA. Kevin also has earned the designation of Certified Safety & Security Director and Certified Safety Executive from the World Safety Organization.