Homepage
National-level statistics and APTA membership overview is provided on the homepage of the Footprint platform. Navigation links in the header help direct the audience to the section of interest. Top-level summary narrative for each section explains the importance of that component. Search functionality enables the audience to find a person, state, or legislative district of interest. Upon search, the local infographic "map" section is opened to explore in greater detail.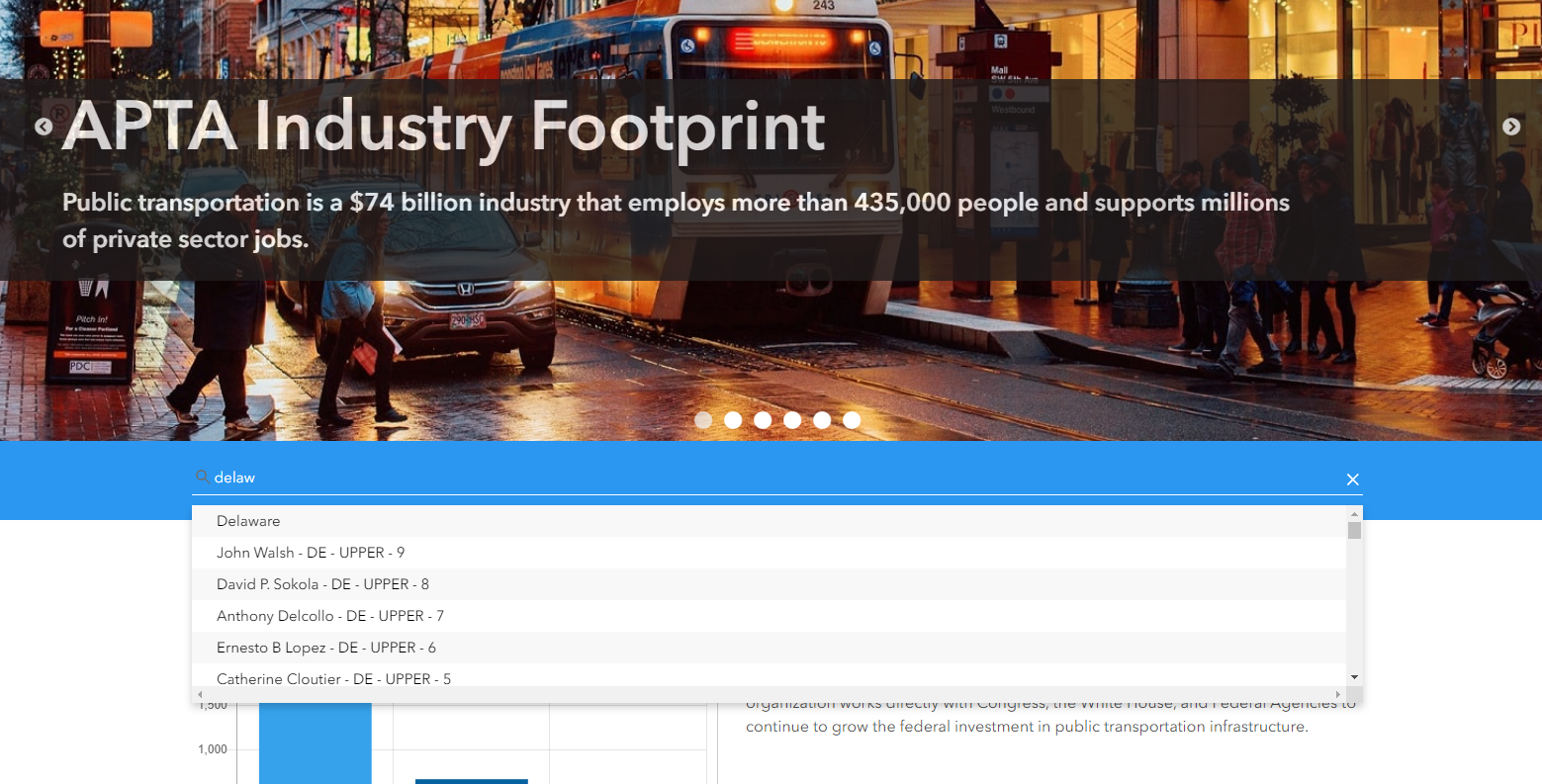 Infographic Map Page
Search functional is enabled for legislators, states, APTA members, and committees in the upper-left corner. Selecting a search result will update the map with the associated geographic area and associated statistics.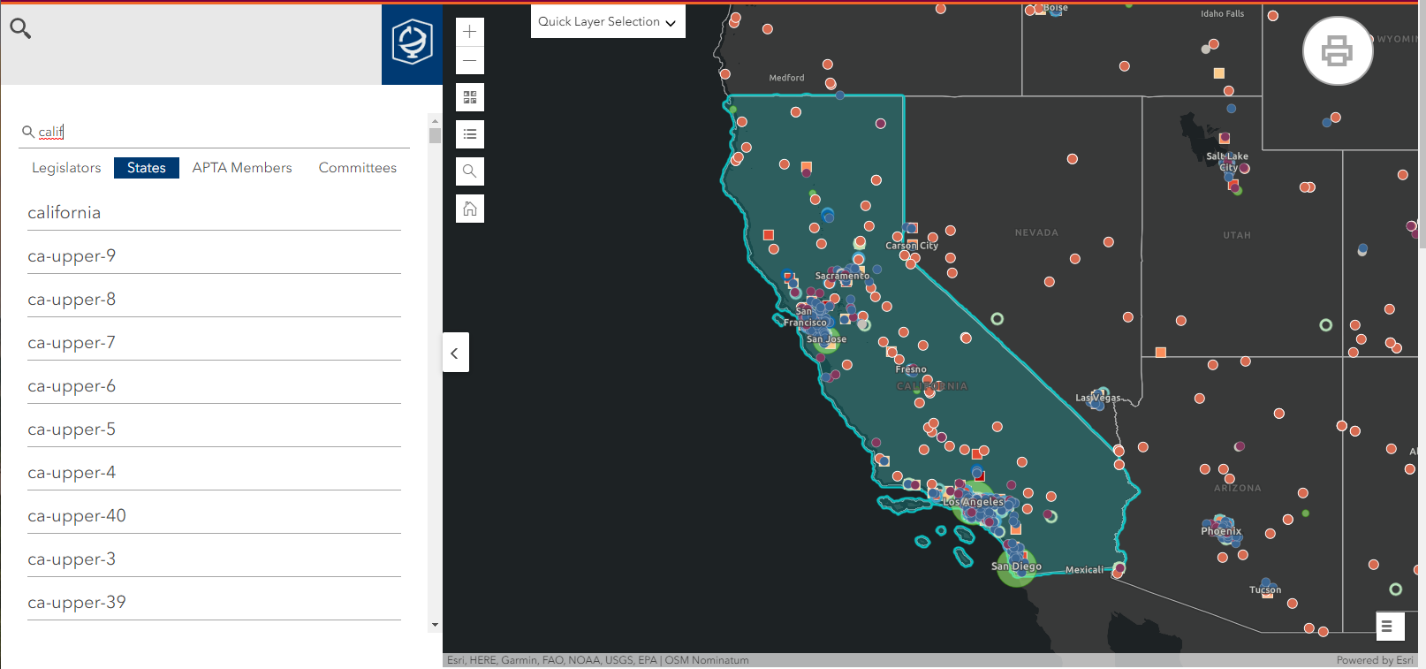 Map controls include the ability to turn on or off layers of interest, search for a location, switch the basemap, and zoom controls. Quick layer selection is provided to switch between state, congressional, or legislative geographies.
If a state is selected or the map is clicked upon, legislative information opens in the left-hand panel. This searchable section provides easy access to contact information for policy makers throughout the nation.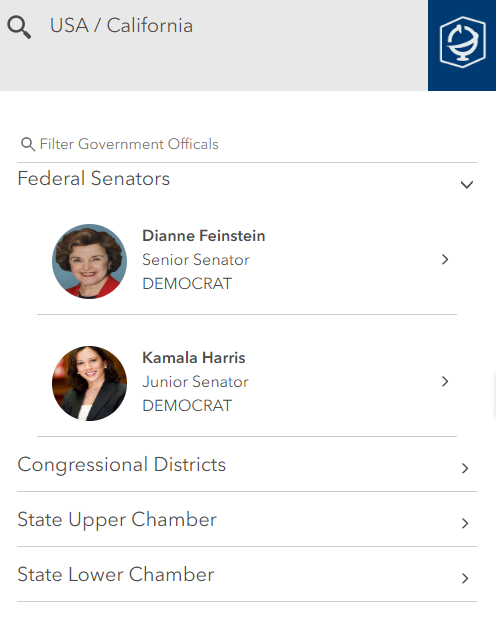 Upon selection of a search result or clicking on a map area, statistics and summary infographics are generated to help characterize the geographic selection. This information is compiled in a print-ready format, designed to help inform and energize a policy discussion for that geographic area.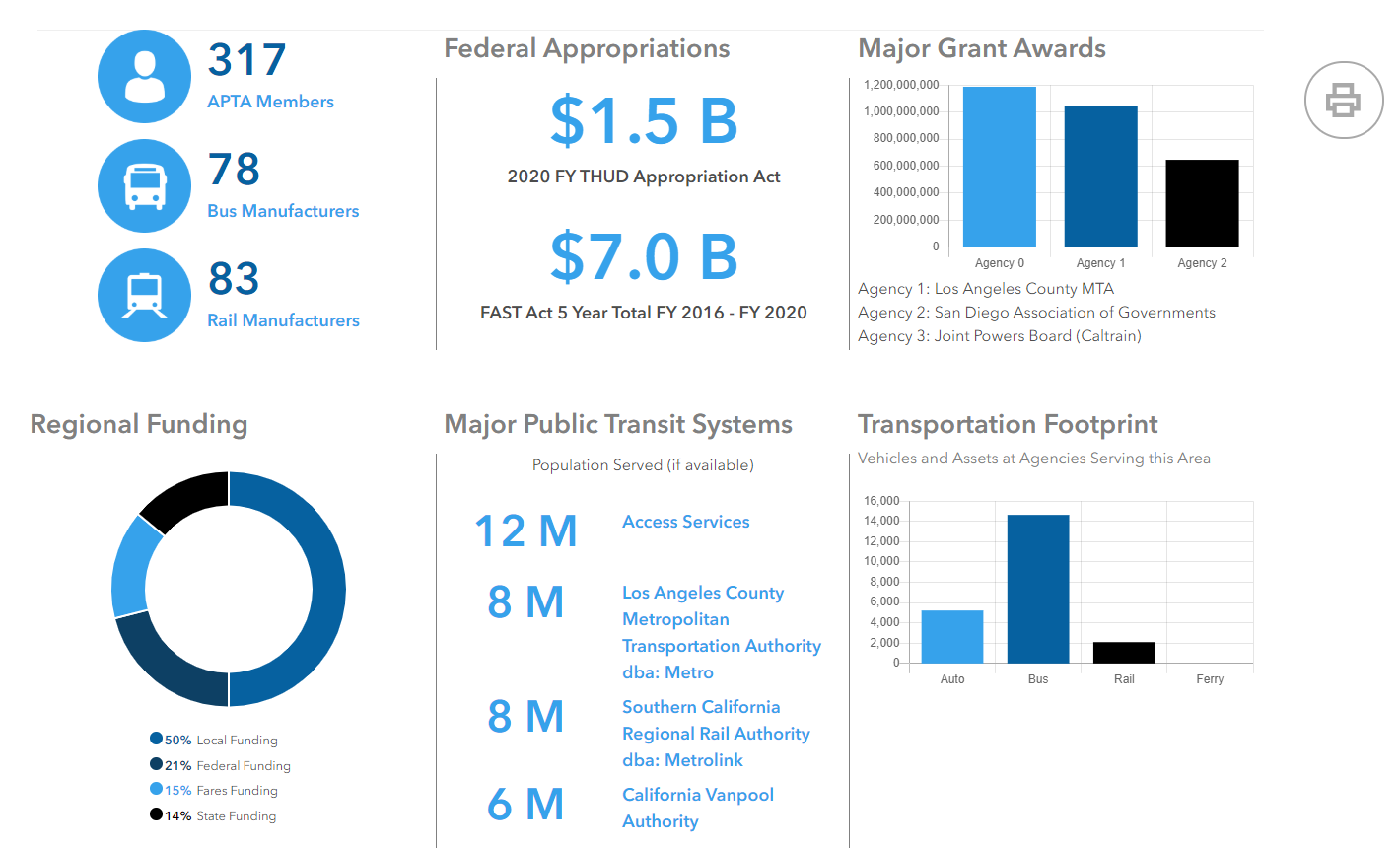 What if My Information Is Missing?
Member locations: email us at info@apta.com with the information about your agency that needs to change.
Transit layers: bus buffer, rail lines and stations: these are generated from publicly available General Transit Feed Specification (GTFS) data, the data that powers Google Transit.  Your agency must publish its GTFS zip file in a permanent, publicly accessible place (usually on your website), and update that file as your schedules change. You can email us at info@apta.com if you have questions about how you can get your GTFS data included.
There are several resources developers use to find GTFS feeds, you can announce your feed's presence to them:
Resources on GTFS and Open Data: