WASHINGTON, D.C. (January 28, 2021) – Jeffrey A. Nelson, general manager, Rock Island County Metropolitan Mass Transit District (MetroLINK) in Moline, IL, has assumed the role of APTA Chair.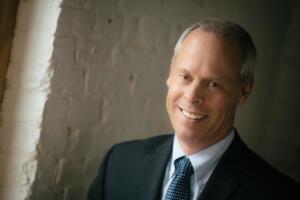 Nelson assumes the helm from Nuria I. Fernandez, general manager/CEO, Santa Clara Valley Transportation Authority (VTA) in San Jose, CA, who has been appointed Federal Transit Administration (FTA) Deputy Administrator.
"I have spent my entire career dedicated to public transportation, and have loved every minute of it," said Nelson. "Not everyone has the distinct privilege of waking up every day, knowing they have the ability to positively impact one person, one ride at time. For the past 35 years as general manager at MetroLINK, I've hit the ground running, doing just that. Public transit is one of those industries that allows us as individuals to share our enthusiasm and passion for our community, by giving us the opportunity to help people be successful in their daily lives. Public transit integrates a community and drives economic success. These are the reasons why I have dedicated my life to improving public transportation not only in my community, but throughout the country. I am excited about assuming the reigns as chair of APTA and using my many years of leadership experience to further APTA's mission to strengthen and improve public transportation."
"I am excited to welcome Jeff Nelson as chair of the APTA Board of Directors," said APTA President and CEO Paul P. Skoutelas. "Jeff's work as vice chair of APTA, combined with his four decades of experience in the industry, will serve him well as he leads the association during a challenging and transformational time."
Nelson's primary responsibilities will be overseeing APTA's Mobility Recovery & Restoration efforts, working with Congress and the Administration on priorities for public transit, and advancing APTA's strategic plan. His term will extend until October of 2022.
###
The American Public Transportation Association (APTA) is a nonprofit international association of 1,500 public and private sector organizations which represent a $74 billion industry that directly employs 435,000 people and supports millions of private sector jobs. APTA members are engaged in the areas of bus, paratransit, light rail, commuter rail, subways, waterborne services, and intercity and high-speed passenger rail. This includes: transit systems; planning, design, construction, and finance firms; product and service providers; academic institutions; transit associations and state departments of transportation. APTA is the only association in North America that represents all modes of public transportation. APTA members serve the public interest by providing safe, efficient and economical transit services and products.