Increased investment in public transportation can lead to significant economic growth as a result of both the short-term stimulus impact of public transportation outlays and a longer-term, cumulative impact on economic productivity. Public transportation investment supports American jobs and industry, and provides savings for households and businesses through improvements to the transportation system.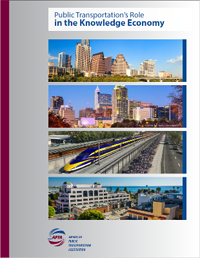 Look at your community as a business. This groundbreaking study shows that planned public transportation investments will yield a 2 to 1 return while helping to generate income for local businesses, its workers and their neighborhoods. In fact, this investment will yield more than $174 billion in business sales in the three cites examined. Our study authors examined the emerging tech sectors in Silicon Beach, CA; Austin, TX; and Durham, NC and looked at public transportation's emerging role in enhancing access to employees and promoting critical entrepreneurial infrastructure.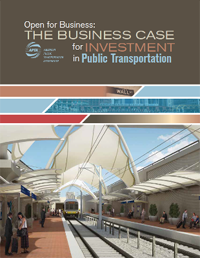 Mobility in the United States is undergoing an evolution, driving new partnerships and challenging the traditional boundary between public and private realms. In fact, much of the innovation in transportation is coming from private sector, venture capital-backed support of smarter cities through technology. Though viewed as a primarily public-sector function, public transportation is proving to be the backbone of the multimodal, on-demand economy that private sector innovation is driving today.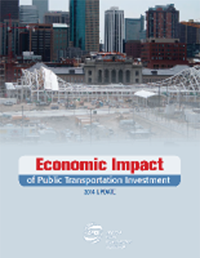 Groundbreaking analysis measures public transportation's impact on the nation's economic productivity for the first time. Investment in transit can yield 50,731 jobs per $1 billion invested, and offers a 4 to 1 economic return. Investment offers productivity gains long after the short-term stimulative effect.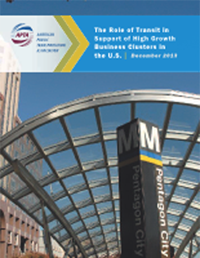 This study addresses issues of business productivity, market access and transit service for America's Innovation Districts. The study draws on eight high-growth knowledge-oriented business clusters and their transportation conditions in six US cities to provide an estimate of the total national income and employment consequences of congestion and how investment in public transportation maintain competitiveness.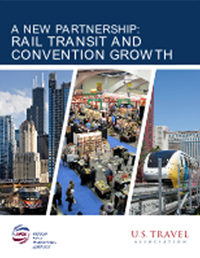 This joint report produced with the U.S. Travel Association examines how cities with rail stations connected directly to airport terminals can realize increases in hotel performance. The report compares six cities with direct rail access from their airport terminal to five cities without. The analysis found that from 2006-2013, hotels in the cities with direct rail access brought in 10.9% more revenue per room than hotels in those cities without.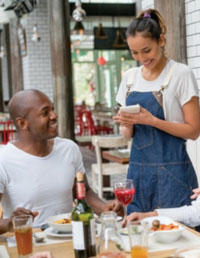 APTA members can now access a powerful new tool for making the case for public transportation. The My Economic Impact tool uses your agency's budget data to calculate the economic impact of your transit service.