ELEVATE, ACCELERATE, ACHIEVE
American Public Transportation Association (APTA) Student Membership is for those interested in transportation, mobility, and sustainability at the community college to graduate school level who step forward to become actively involved in the industry in an empowering way.
You Career Starts Here
APTA leads public transportation in a new mobility era, advocating to connect and build thriving communities.
Who is APTA:
1,450+ active members
Top 50 Transit Agencies
25+ Countries Across the Globe
36,000+ diverse professionals
Iconic Tech and Business companies
Your advocate on Capitol Hill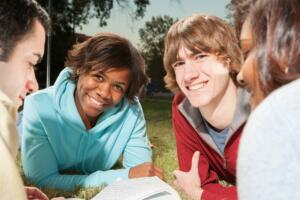 Student membership is your gateway to success:
A direct path to access industry resources
Gain connections that count
Find internships and your first professional jobs
Accelerate your professional career with training
A place to add your voice to the public transportation industry
APTA is YOU!
Any individual who is actively enrolled in any degree program with an interest in public transportation, as a full-time or part-time student. This may include engineering, architecture, urban planning, business, communications, public policy and more.
A student that is a college freshmen, sophomore, junior, senior or graduate student.
You may also be enrolled in community college.
Proof of eligibility can include one of the three following credentials: a college student I.D. that provides issuance date and/or expire date, a letter from your college program director, or a letter from the registrar.
How Long Does it Last?
For the duration of your studies, as many times as necessary while you are seeking a degree. Plus, for one year after graduation while you are seeking employment in the transportation industry.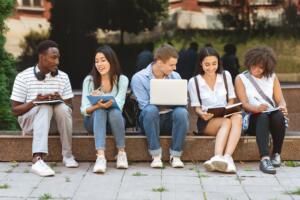 What Does it Cost?
$25 annually, and the student membership is renewed by credit card each year on July 1st with notice to cancel anytime.
Student Member Resources
Distinguish Yourself
Stand out and build your professional brand with connections that count.
Networking
Connect with the industry's top leaders, and next generation of professionals near you, or across the globe.
Attend the #1 transportation event in the world.
Access more than 36,000 individuals in a searchable database.
Leverage APTAconnect, our online exclusive members-only community.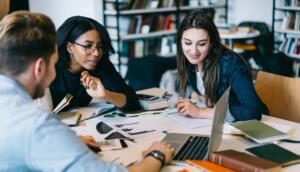 Leadership
Participate in career-building webinars and the APTA Annual Conference.
Become involved as an APTA Campus Ambassador – launching January 2024
Be active on more than 100+ APTA committees – select those most beneficial to you.
NOTE: Student Members are non-voting members of APTA.
Scholarships
American Public Transportation Foundation (APTF), our affiliated foundation offers annual scholarships to help pay for your education. Find out more at the APTF website.
Research
APTA.com has the industry's top research, full catalog of webinars, best practices, 300+ industry standards, and is the largest resource on the web for transportation information.
You gain so much with your APTA Student Membership:
Participate in industry committees and build connections that count. Searchable database of professionals. Priceless!
Free webinars and subscription to Passenger Transport online magazine to stay current.
Free student registration to APTA's annual conference. (Value: $2,500)

More than 10,000 + attendees in Orlando, FL on October 8 – 11, 2023
50+ education sessions
Expo Hall Access – top tech and trends

To purchase Full Registration w/meals, a discounted rate will be available

Registration opens Summer 2023

Scholarships – our affiliated foundation, the American Public Transportation Foundation offers annual scholarships to college and graduation students.  The average scholarship is $5,000.
How Do I Activate My Membership?
Join using our online registration form
Set up an online profile and password to gain access
Complete student membership application
Upload your college eligibility information
Pay online: $25/year – confirmation sent immediately
How Do I Remain Active?
Your student membership will renew each academic year on a cycle of July 1 through Jun 30 until you complete your degree program.  Plus, you may remain a student member for one year after graduation while you are seeking employment in the transportation industry.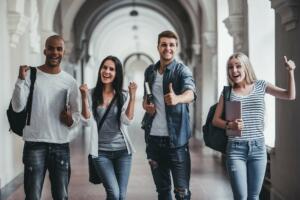 How Can I Find Out More? Questions?
Lisa Lockman for information on the Campus Ambassador and Scholarship programs.
Chris Bellerdine for general information and activating your membership
What's Next?
What Happens After Graduation?
Great news: APTA stands with you as you begin your career search. You may continue your APTA Student Membership for one-year after graduation while you seek employment leveraging the Career Center, APTAconnect and other member benefits!
Once your Student Membership expires, you may transition to a Transit Agency or Business membership in the appropriate category once you are employed in the industry.  If your employer is an APTA member, you will be added to your employer's member roster and continue to receive member benefits without any further financial commitment from you.
Find out if your employer is an APTA member here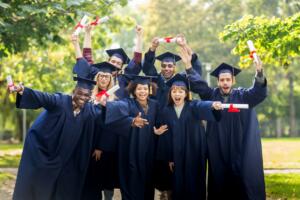 Career Opportunities
Based on your interest area, expand your network with professionals to secure internships and jobs. Update your APTAconnect profile, and network on LinkedIn:

Continue to Enjoy Career-Building Advantages
Apply to APTA's highly regarded Emerging Leaders Program. This is specifically designed for individuals new to the public transportation industry. The intended audience for this program is individuals with 3-5 years of industry work experience, including 1-3 years of management, project, or program experience.
| | |
| --- | --- |
| | "As I pursue my Master's degree in urban planning, APTA has been there to help me pay for school and expand my professional network. I enjoyed going to APTA's conference in 2022 and look forward to upcoming conferences which, as a student, are free for me to attend. Joining APTA was a great decision and I recommend joining today in order to take advantage of the scholarship, mentorship, and job placement opportunities." |
| –Tyler Mathews, Urban Planning Graduate Student, USC, Class of 2024 | |