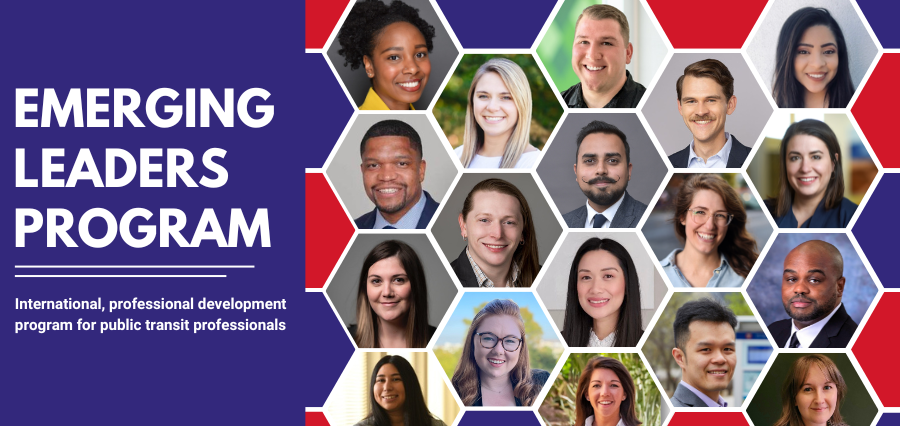 General managers, presidents, CEOs, and managers sponsoring candidates recognize that sending participants to the Emerging Leaders Program is valuable to both their employee and their organization.
The leadership of sponsoring organizations understands that their commitment and support mean allowing their Emerging Leaders Program Class of 2024 participant to attend the required workshops and conferences:
June 2023 Kickoff Session prior to the Rail Conference in Pittsburgh, PA.
Ten-month mentor program which will require participation in online sessions and conference meetings with national and local mentors.
Monthly individual project presentation webinars (September through February).
October 2023 Mid-Year Session prior to the TRANSform Conference and EXPO in Orlando, FL.
Small-team capstone presentations on an industry topic or professional development area discussed in mentor program.
Completion of all assignments and readings.
Conference calls, webinar meetings, program collaboration, and any other web-based events.
April 2024 Capstone Session and Graduation in conjunction with the Mobility Conference (location TBD).
Leaders also recognize that their Emerging Leaders Program participant will spend significant time over the year, from June to April, meeting with their national and local mentors, working on their group projects and participating in related conference calls, online meetings, and web-based events.
Following the participant's graduation from the Emerging Leaders Program, the leadership of sponsoring organizations and the participant's direct supervisor commit to continue supporting the participant's career development and participation in industry activities. These may include participation in APTA committees, attendance at APTA conferences as a speaker or attendee, and other activities that encourage the participant to "pay it forward" to the organization and the industry.