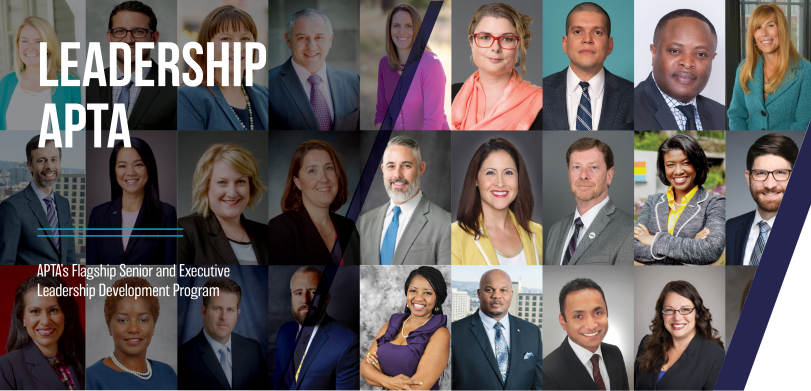 Letter from Ms. Kimberly Slaughter, Chair, Leadership APTA Committee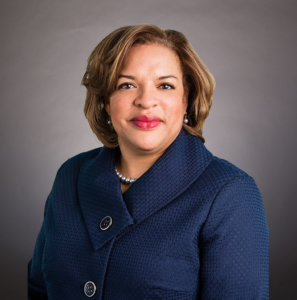 Dear Colleagues,
This year, Leadership APTA will select the 25th Class in the program's history. This is a major milestone and achievement for APTA and for the industry.
Leadership APTA is about developing visionary and resilient senior and executive leaders for the transit industry. Since its inaugural class, approximately 600 APTA members participated in the Leadership APTA program. These exceptional leaders have  made significant contributions to APTA, the industry, and their own organizations.
These same leaders faced unprecedented challenges over the past few years. They called upon fellow alumni and others to  think in new ways and  form new alliances and partnerships to address and overcome extraordinary challenges. Collectively, they advanced the industry including bold and new messages and practices addressing  diversity, equity, inclusion, social justice, and reform.
The program for the Leadership APTA Class of 2023 will  reflect the lessons learned and experiences of these resilient and visionary leaders. The program will challenge class members with a new vision and new possibilities for our industry. We will present incoming class members  with exceptional opportunities, dynamic speakers, updated curricula, and challenging projects. We will reinforce the importance of listening, learning, and giving back. We will provide them with access to the tools, resources, and connections with recognized  leaders to help support their development.
The application deadline is Thursday, May 26th, 2022.  Please visit the website which provides additional information.
If you have questions about the program or the application process, please contact APTA's Joe Niegoski at jniegoski@apta.com
We look forward to receiving your application.
---
Program Overview
Leadership APTA is committed to identifying and selecting a diverse, engaged,  and committed group of dedicated and highly motivated industry professionals from among APTA's membership to participate in the transit industry's premier senior and executive leadership program. Leadership APTA has become a highly recognized and respected program  to prepare the next generation of visionary senior and executive leaders of APTA and the public transportation industry​.
This summer, the Leadership APTA Committee will select the program's 25th class since the program's founding. They will invite up to 35 individuals from among APTA member applicants to participate in an intensive year-long program including in-person executive roundtables, skill-building workshops, conferences, team-driven capstone leadership projects along with, virtual sessions, meetings, featured workshops and events.
Why apply to Leadership APTA?
Envision and create a new future for the public transportation industry
Learn from exceptional leaders and risk-takers
Contribute to challenging conversations
Become an agent of change
Transform how you listen, learn, and lead
Grow your network and personal kitchen cabinet
Give back to your organizations, APTA and the industry
Commit to a life-changing experience
---